What is Peach Gold?
Peach Gold is an exclusive gold color created just for the Made By Gem Breakfast line of fine jewelry. It's a magical mix between yellow gold and rose gold to create a buttery, balanced hue that's just peachy!  
We found that while we love Rose Gold & Yellow Gold, on some skin tones, Rose Gold can look a bit too pink, and Yellow Gold can look a little too bright. We know you know what we're talking about! Enter Peach Gold - the goldilocks of gold to flatter every skin tone and compliment every gemstone.
How do you make it? 
Found only in our Made By Gem Breakfast line, the actual alloy mix is our little secret (kind of like Coca Cola's secret recipe), but essentially we add a splash of Rose Gold and a dash of Yellow Gold and voila - Peach Gold is born.
To get scientific on you, the difference between yellow gold and rose gold is the addition of a copper alloy. We played with the alchemy of copper and gold until we arrived at the perfectly balanced hue you now see today. For more on the difference between every hue of gold read "Our Ultimate Guide to Gold & Precious Metals"!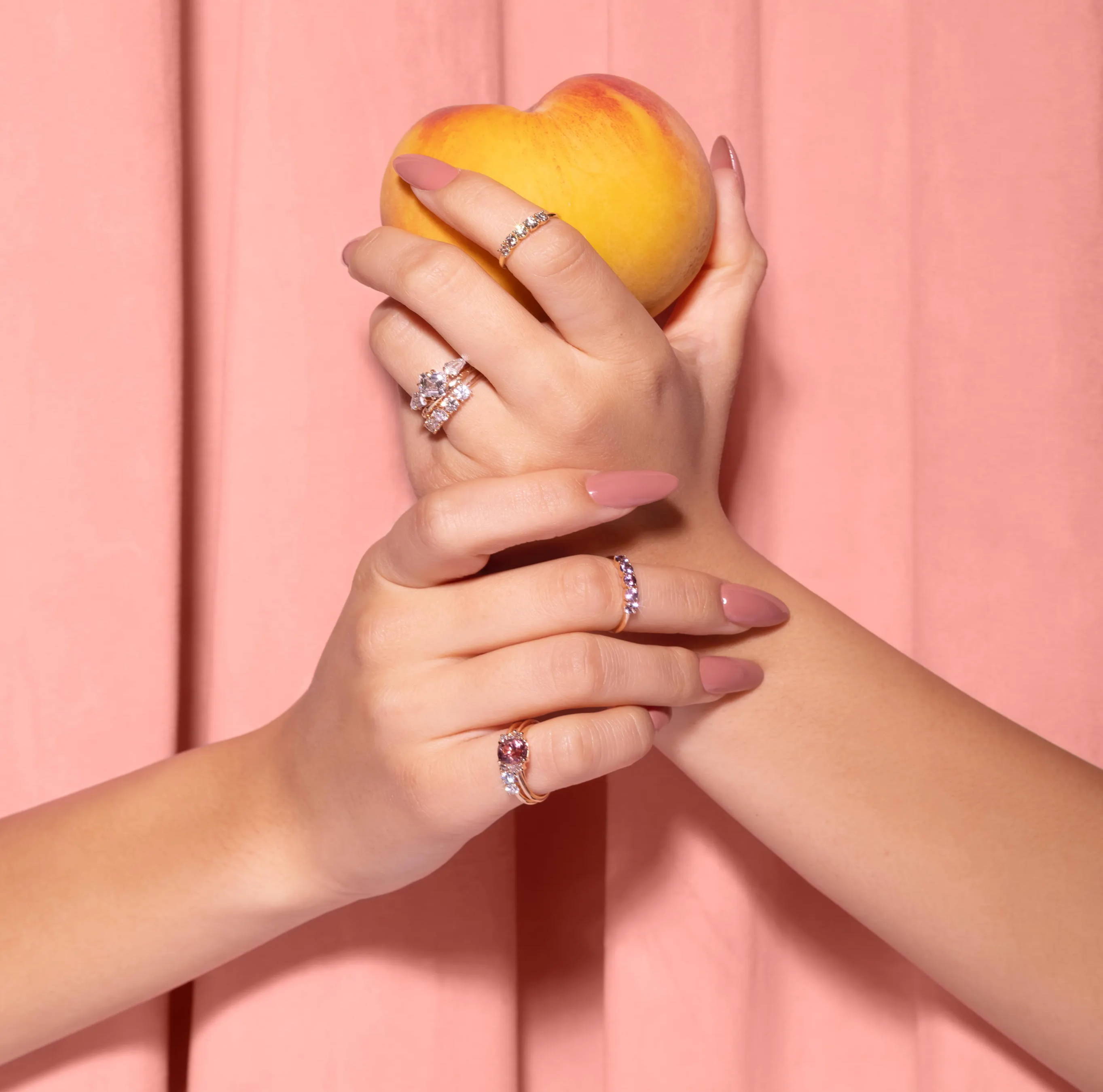 Why We Love It
Exclusive to Gem Breakfast
You know we love a one-of-a-kind exclusive, and what's more deliciously rare than a custom created gold found at only one fine jeweler in the world? Pair your Peach Gold with a one-of-a-kind custom design to create your true one-and-only ring match.
BEAUTIFUL ON ALL SKIN TONES
It's the hue to flatter all skin tones! While rose gold can look a little coppery on some skin tones, and yellow gold a little too warm on others, Peach Gold is the harmonic, #justright balance between the two! So, if you've ever had that goldilocks, in-between-shades moment, Peach Gold is made for you.
If you've already found your perfect match with rose gold, yellow gold, or white gold – that's just peachy too!
PLAYS WELL WITH ALL HUES OF GOLD
With a magical mix of both gold tones, Peach Gold brings out the sunlit gleam in yellow gold, and the rosé richness in rose gold – making it the perfect stacking companion. And you all know we love ourselves a towering stack!
So if you're on team #moreismore, consider Peach Gold your connector, joiner, and peacemaker – it brings all gold tones together in an ultra-aesthetic, deeply satisfying balance.
COMPLIMENTS MANY DIFFERENT GEMSTONES
The LBD of gold hues, peach gold looks ridiculously stunning with a massive array of gemstones – white diamonds, champagne diamonds, pink sapphires, teal and green sapphires. It elevates the gemstones while letting them shine their brightest against its buttery, sunkissed backdrop.
How do I get my hands on some?
There's three ways to make Peach Gold your own:
---
How do I choose my perfect gold?
We're a little biased because we love the warmer gold tones, but generally if you have cooler skin (rosier, with more pink and red tones), white gold or rose gold will shine brightest for you. If you have warmer skin (more yellow or orange tones), yellow gold and will be your go-to. Peach Gold is the balance between all the hues and flatters every tones under the sun.
Having said that, there really are NO rules and our best advice is to just wear what you love!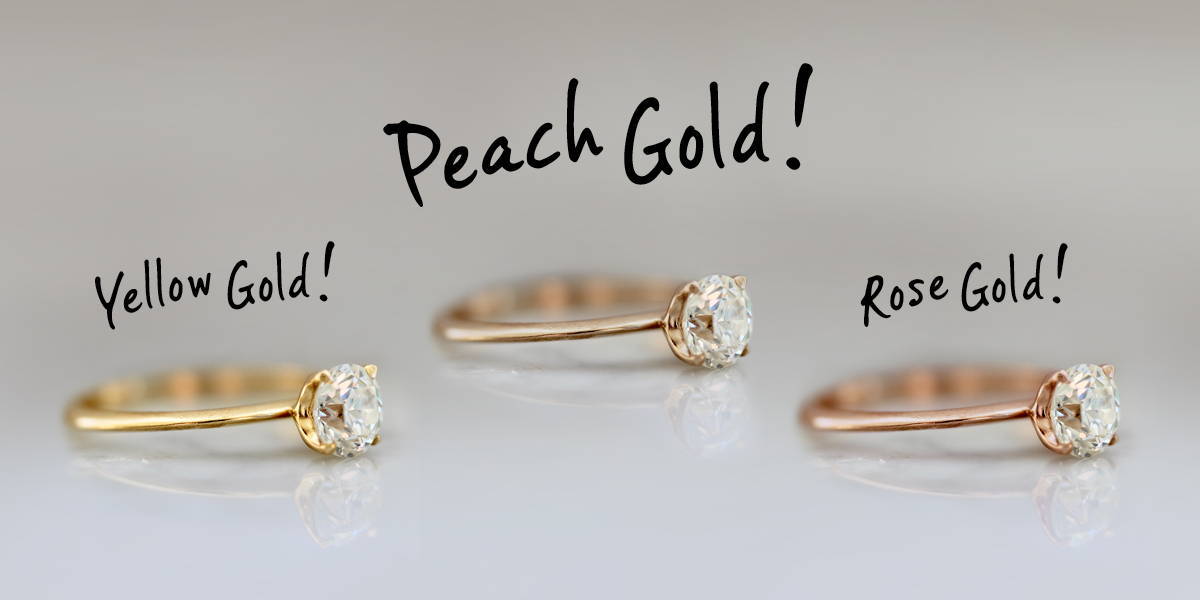 ---
Shop Peach Gold at Gem Breakfast