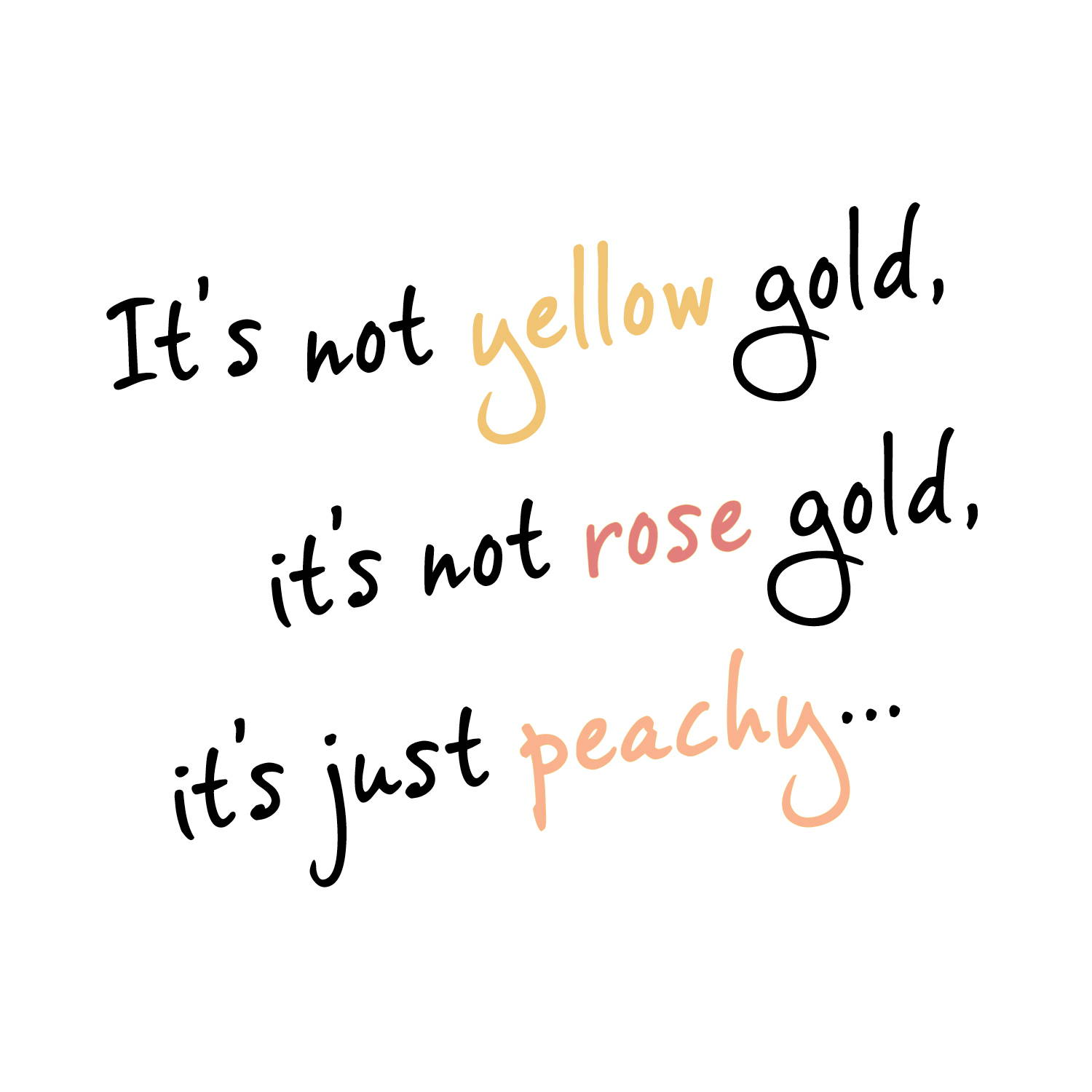 What is Peach Gold ®?
Peach Gold ® is an exclusive gold color just for Gem Breakfast Bespoke's line of fine jewelry. We created it ourselves in our San Francisco, CA studio. It's not rose gold and it's not yellow gold. It's just peachy!
We found that while Rose Gold & Yellow Gold are definitely favorites of ours, on some skin tones, Rose Gold can look a bit too pink, and Yellow Gold can look a little too bright. We know you know what we're talking about...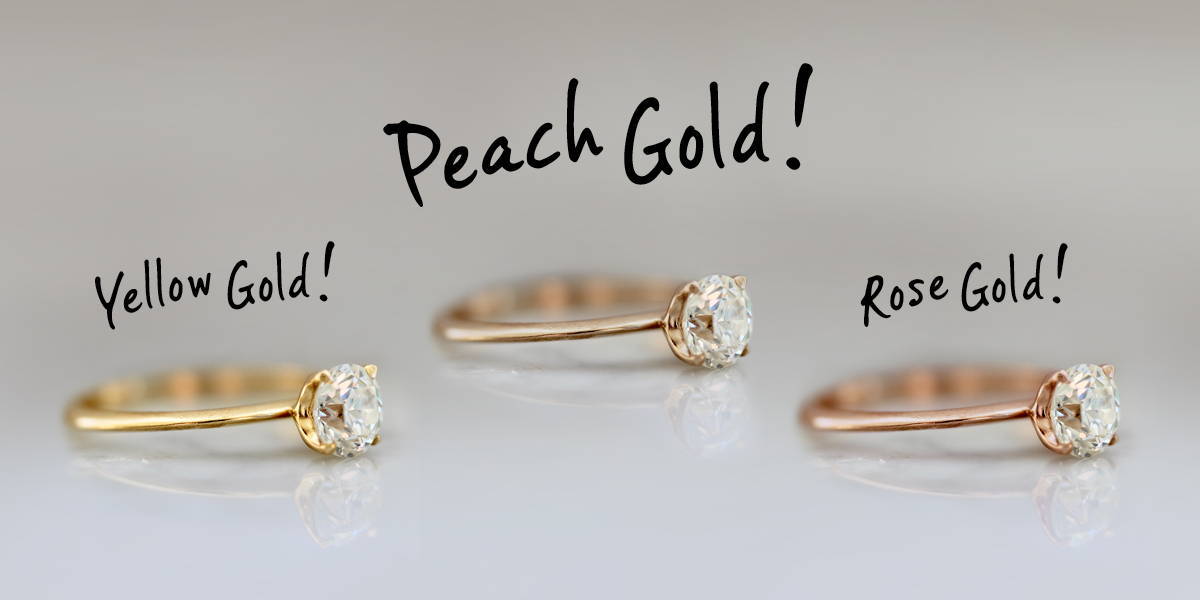 Exclusive to Gem Breakfast
So we developed own very own signature gold color - Peach Gold ®! Because Peach Gold ® is a little of both Yellow Gold and Rose Gold, it looks great with either in a ring stack, and is a stunning accent especially with pink sapphires or rosy hued stones. It's honestly one of our go-to's for our line because it's so flattering on many skin tones.
But how do you make it? 
It's our own custom blend, and you can only get it through our Gem Breakfast Bespoke line. The actual alloy mix is our trade secret (kind of like Coca Cola's secret recipe) but basically we just add a tad of Rose Gold mix to Yellow Gold and voila - you have Peach Gold ®.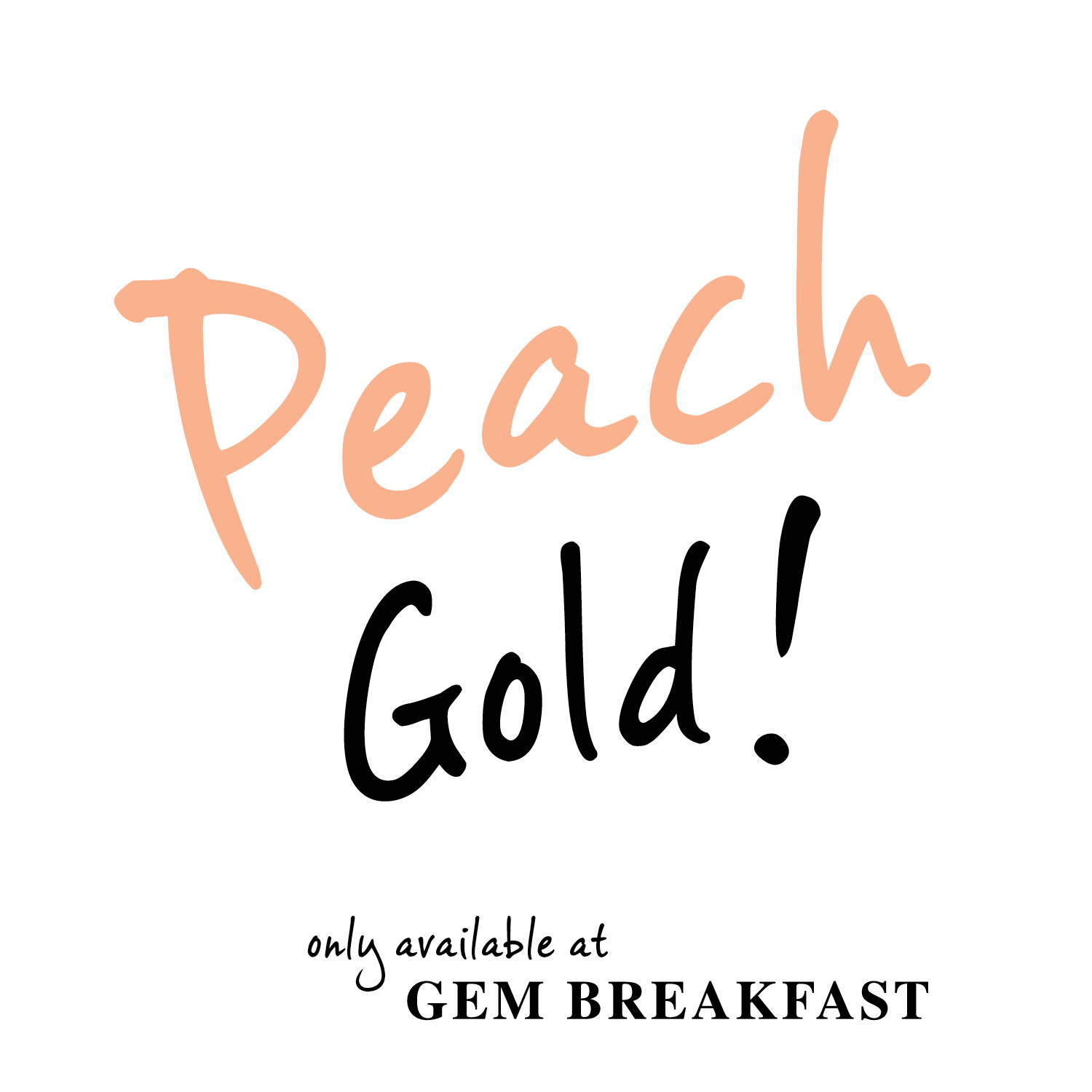 How do I get my hands on some?
Some of our ready to ship jewels feature Peach Gold ®, and you can request it for any custom project made in our San Francisco Studio.
---