Nothing brings us joy like creating custom rings for your engagements and treat-yourself moments. While all Gem Breakfast rings are one-of-a-kind, there's something extra special about translating your vision or inspiration into sparking custom jewels. In today's blog, we sat down with Catherine, GB Founder to chat about her favorite custom projects from 2020!
---
---
Such a beautiful bi-color green sapphire made even more striking by the double claw prongs and those sparkling kite cut side diamonds. It's a classic design made mythical with those thoughtful custom details.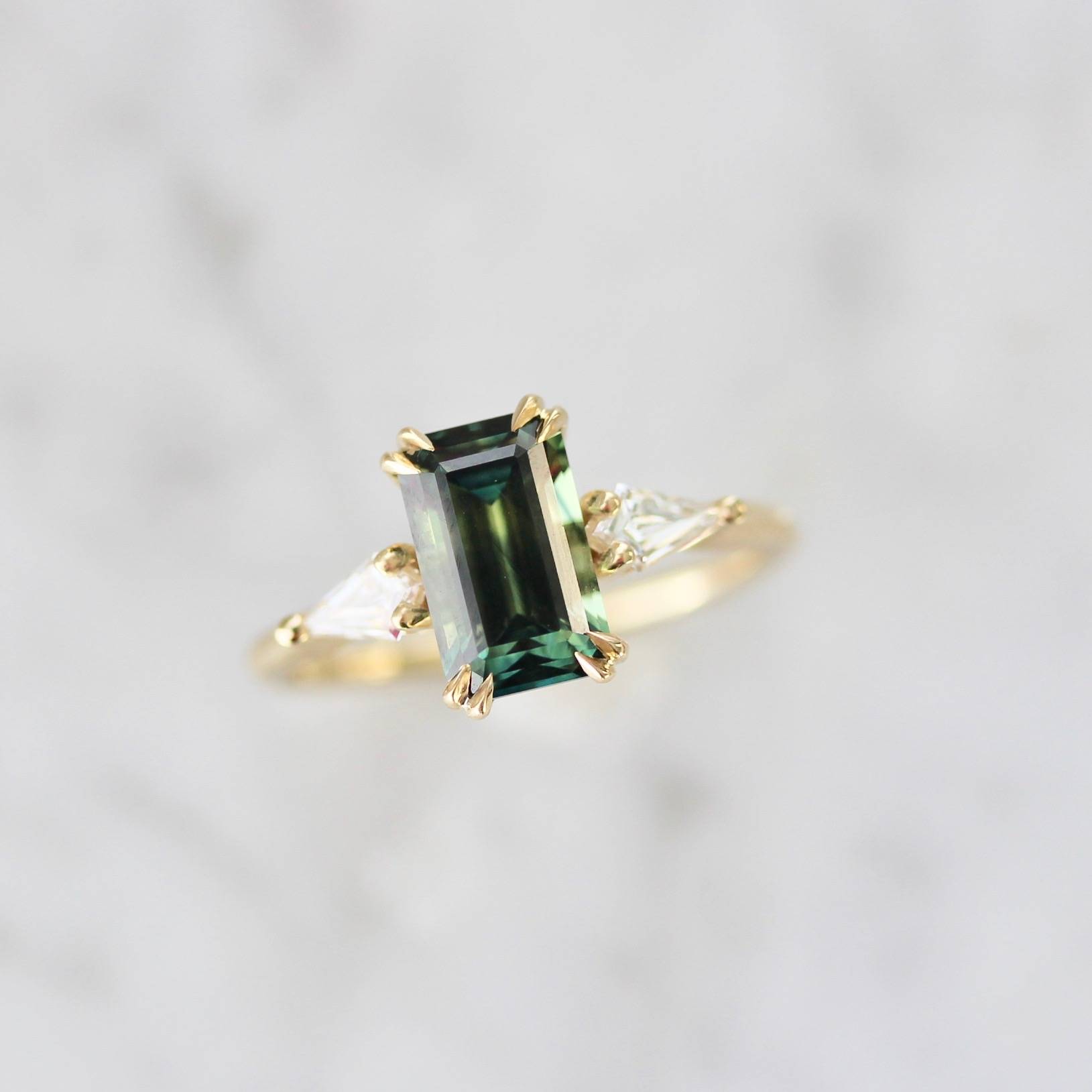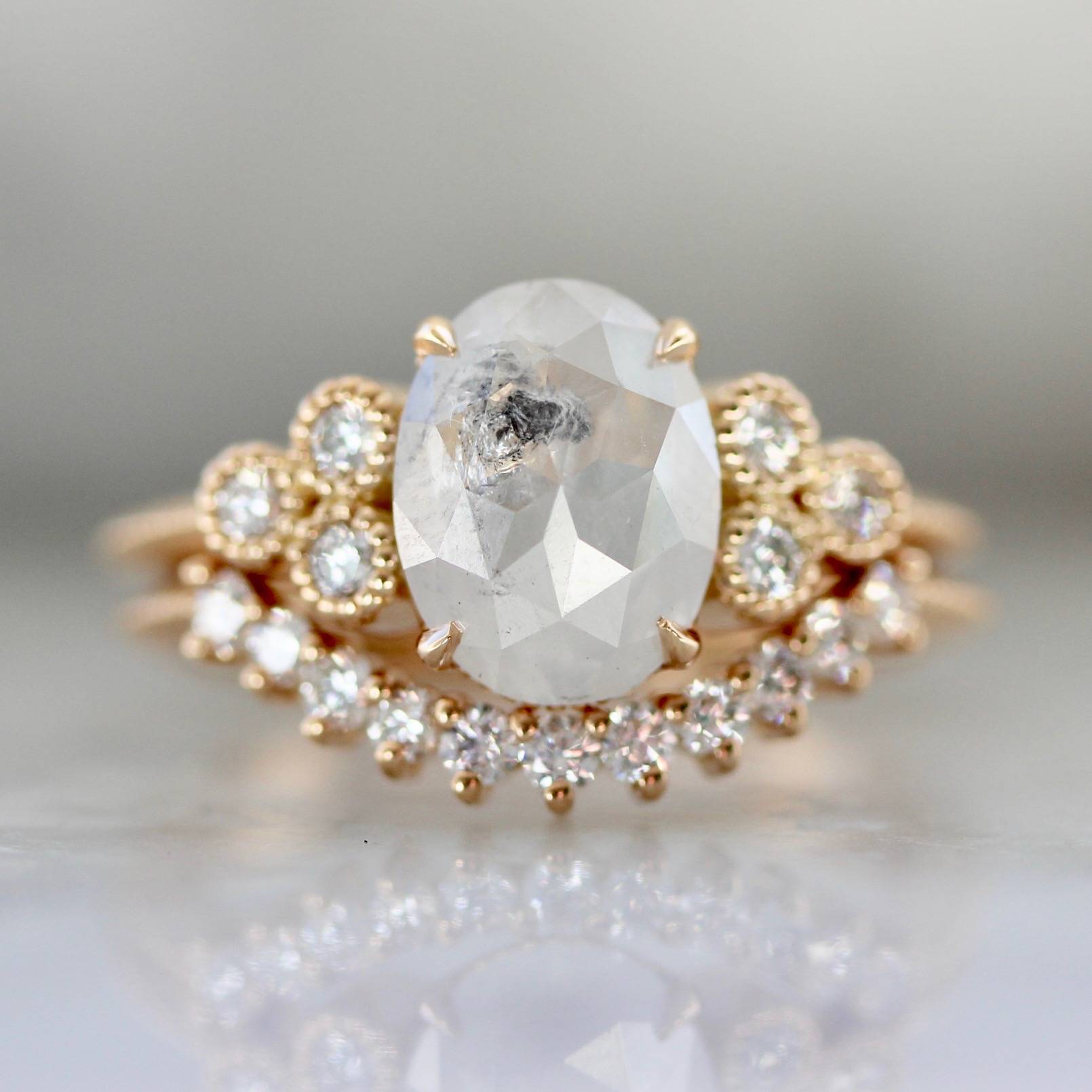 ---
This was such a memorable stone – translucent icy white with the most mesmerizing facet pattern. And that eye of the storm pepper inclusion really draws your eye in and contrasts with the arctic feel of the rest of the stone.
Alongside the matching wedding band with sparkling white diamonds, the vibe is feminine, vintage, and deliciously art deco.
---
I can't lie – I regret selling this stone! It's the most fantastically beautiful pink Montana sapphire with blue undertones – truly one of those most incredible stones I've ever seen! Usually, bi-color sapphires like these are really low quality, so to find one as magnificent and high-quality as this was truly amazing.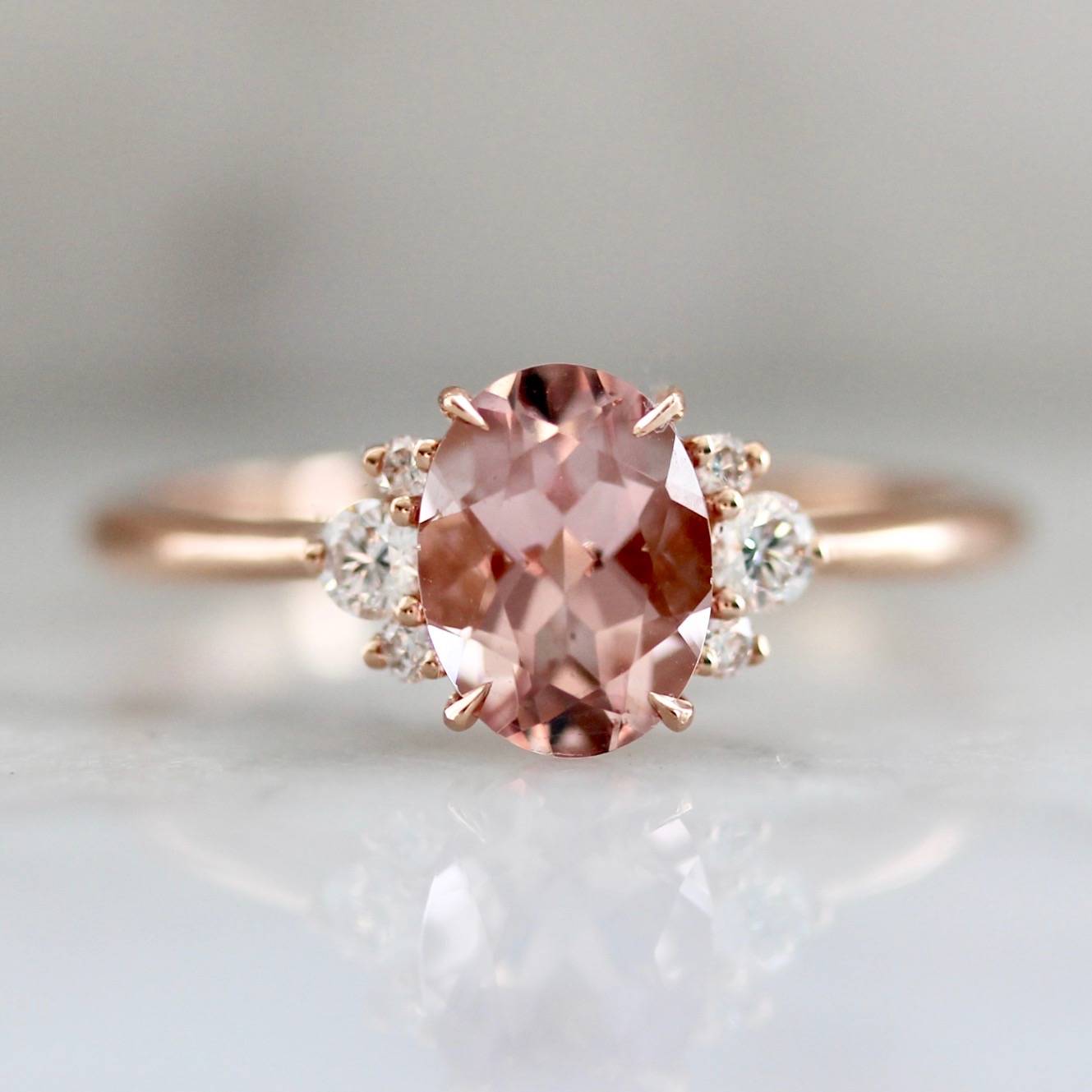 ---
This is our classic Mirella setting, done for the first time with a pink morganite (my personal favorite color). I love a pink stone paired with rose gold – it's such a romantic, ethereal combo and those white side diamonds really set off the rosé stone.
---
This was one made for the most fun, chill couple around. We found this super magical, ethereal purple sapphire and turned it into the funky cluster ring they were envisioning. It has a mixture of sapphires, icy diamonds, salt and pepper diamonds, and white diamonds.
Pear cut sapphires like this are very hard to find because the color is usually inconsistent. It was very exciting to find this one!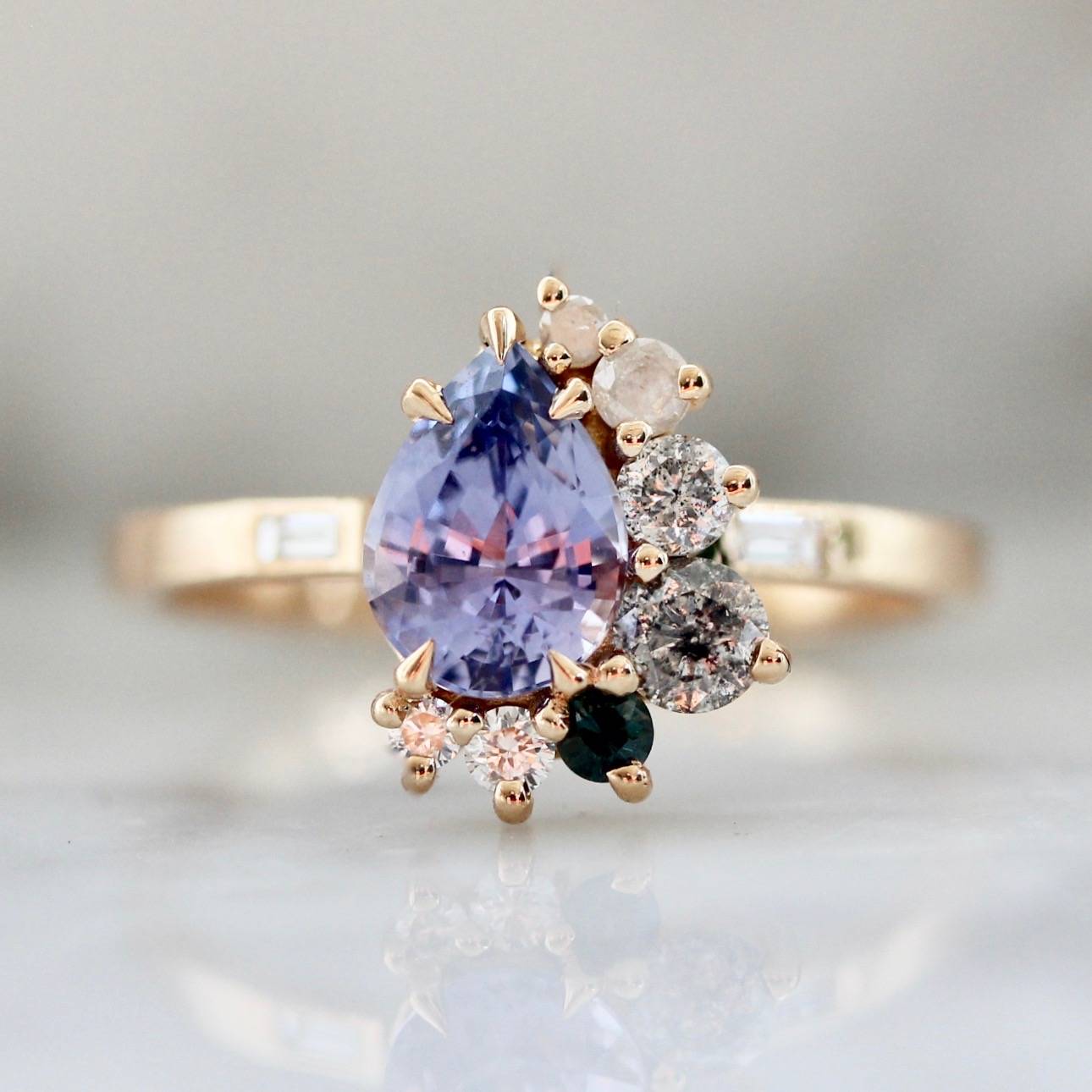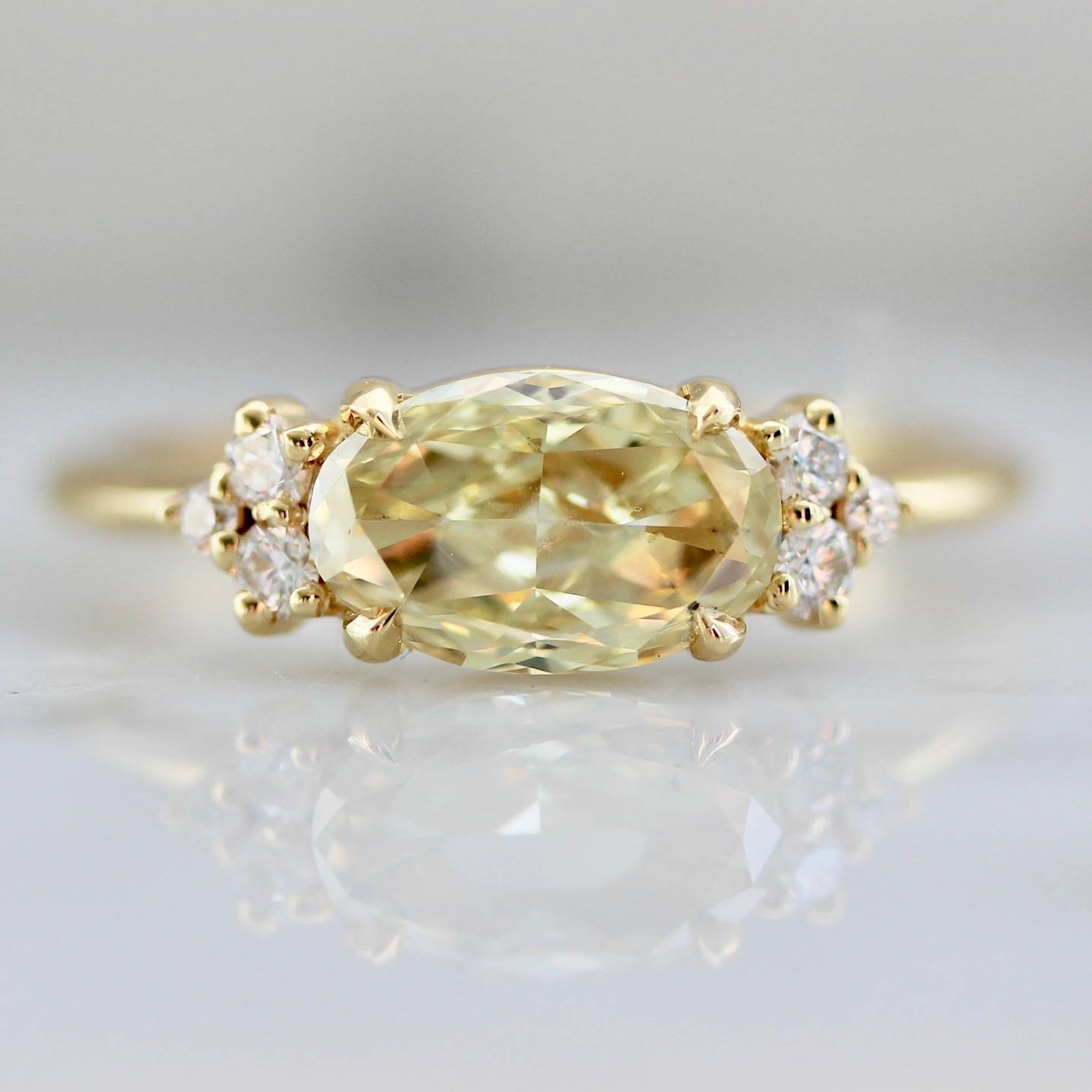 ---
This client was inspired by another yellow diamond ring we'd made when Gem Breakfast was first born. We searched far and wide to find this buttery yellow diamond and it looks gorgeous set east-west in our coco cluster setting.
---
This ring is just super dope. With that Dalmatian salt and pepper diamond, the unique red inclusions, and the black diamond halo - it's a showstopper. This was a treat-yourself ring for a repeat client and we had a lot of fun making it. You can't see it in this photo, but the band is a hand-carved rope design that really takes it to another level.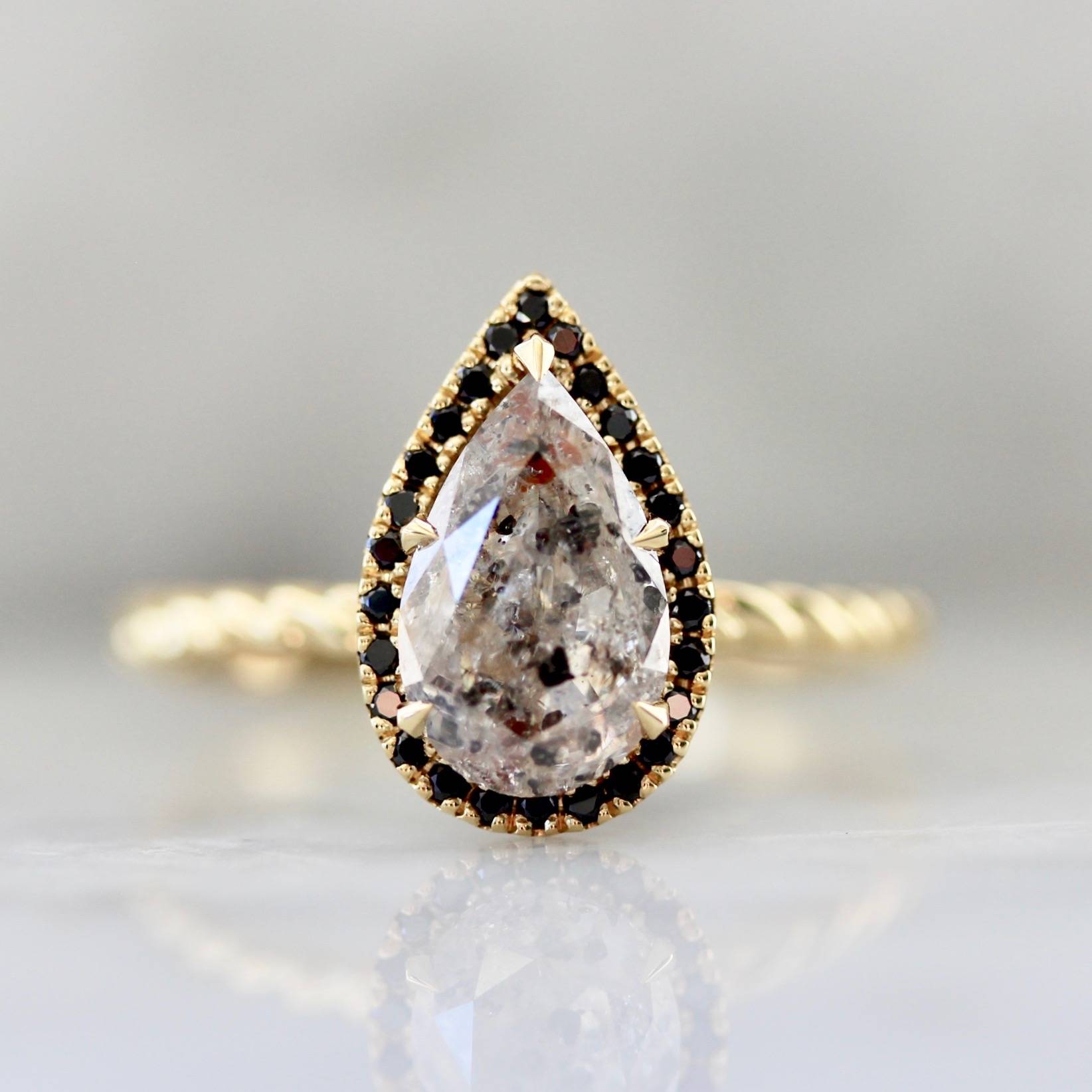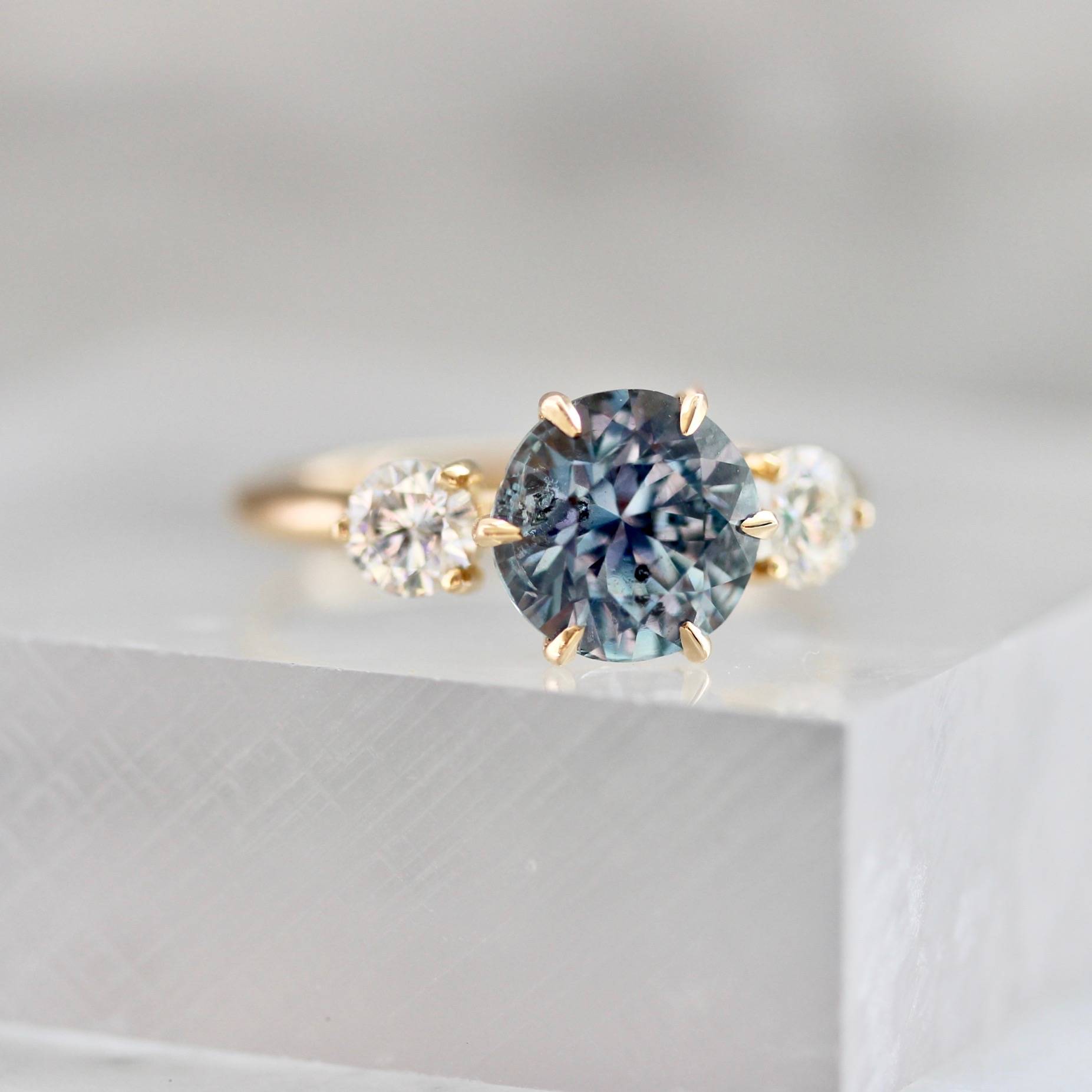 ---
This was for a couple who met right here in San Francisco. They picked this super unique light blue sapphire, set it in our classic but always gorgeous three stone setting, and rotated the prongs for extra interest. It's simple but stunning.
---
This is my very own engagement ring that I finally redesigned after 5 years of contemplation! I finally made up my mind when I saw those kite diamonds – I fell in love with their cut and they inspired the rest of the design. I love the kite set on my beloved asscher cut diamond, and of course I chose our exclusive Peach Gold.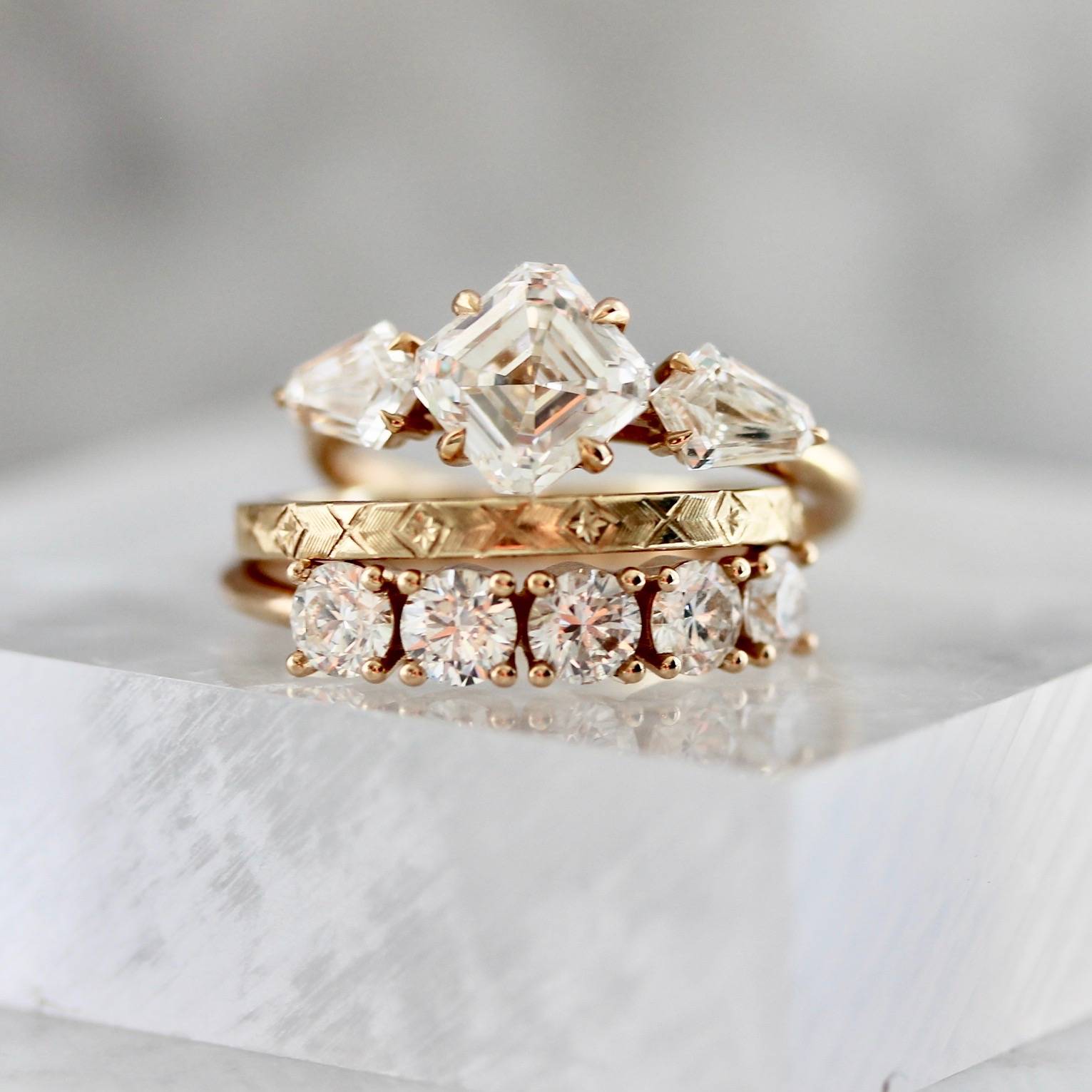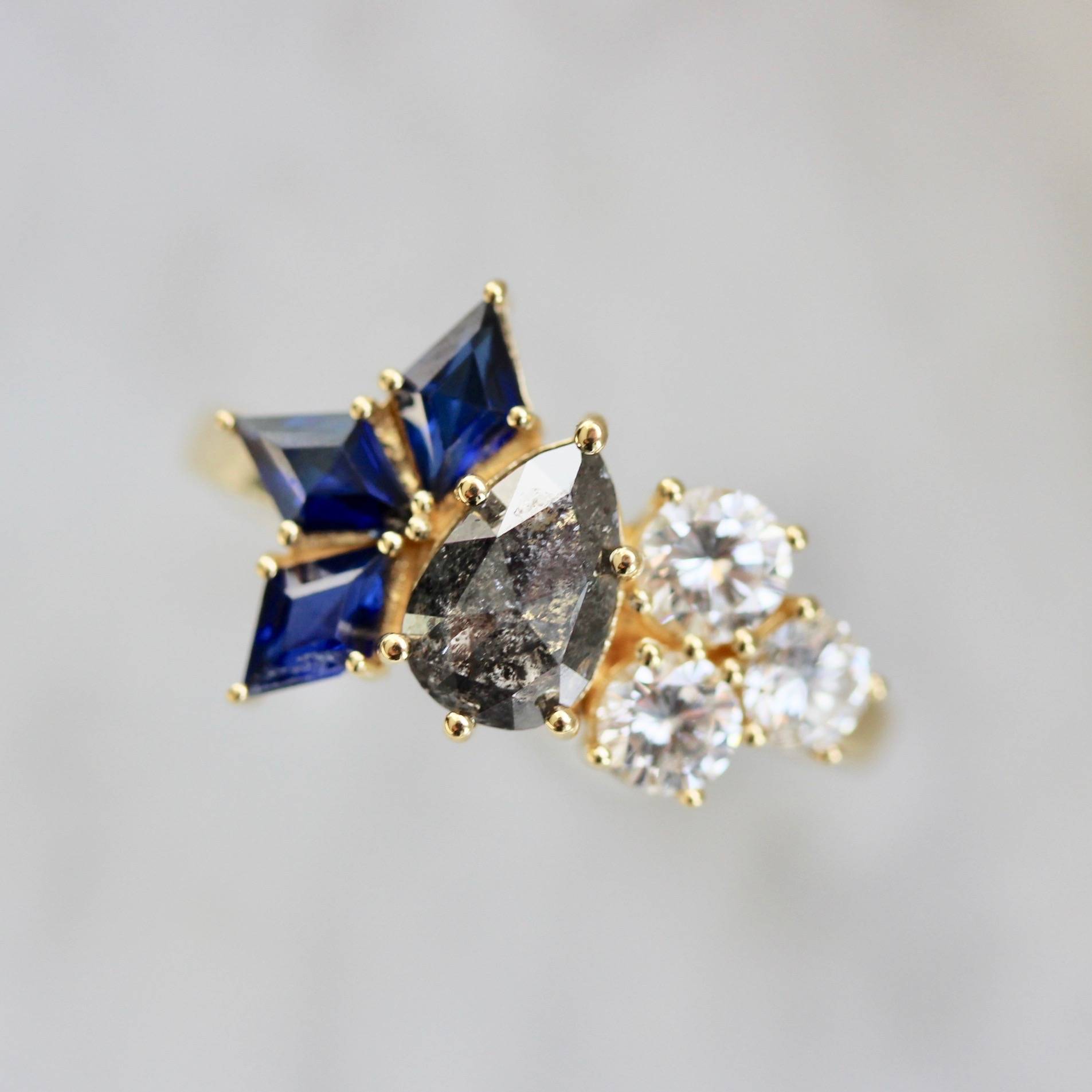 ---
I love making these assymetrical cluster rings – they're so fun and a chance to really push the creative boundaries. This couple came in with their heirloom kite cut sapphires and white diamonds and we sourced the salt & pepper oval cut diamond for the center. The result was a meaningful and completely unique one-of-a-kind engagement ring.
---
I love the art deco feel of this ring. It was a new design we'd never made before and it came out beautifully with that mind-blowing oval cut diamond. This ring shows how a minimal design can be seriously striking with the right stone and details.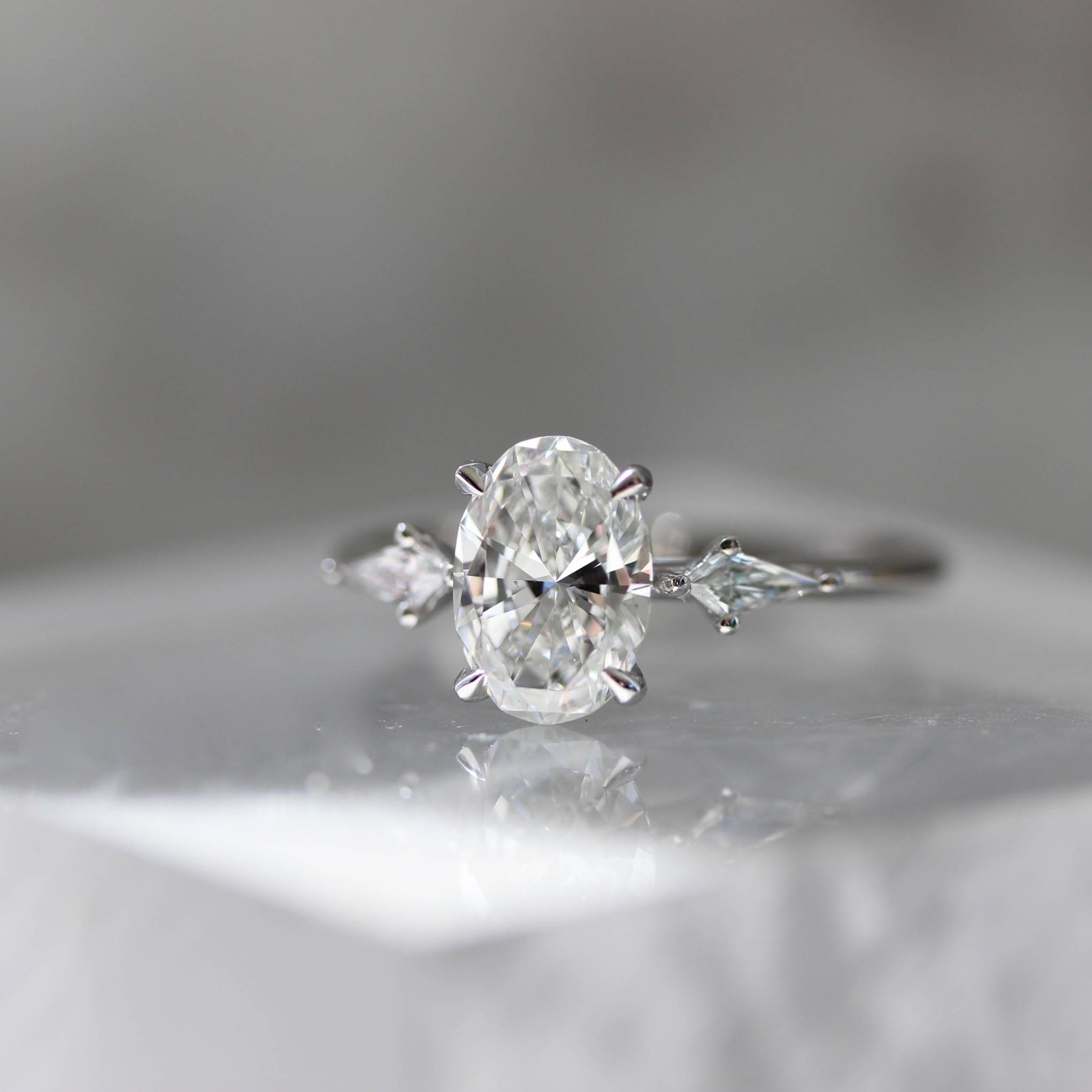 ---