While we love our online slice of gem-filled joy, we love meeting you all IRL even more! So, if you're shopping for an engagement ring in San Francisco, stop by our whimsical pink paradise and try on our one-of-a-kind rings, start plotting your custom creation with our Head Chef, or just chat with the team.
Visits are by appointment only - book yours here!
Where is Gem Breakfast located?
Our showroom is located in downtown San Francisco - 870 Market Street Suite 1063, San Francisco, CA 94102.
What's the space like?
Jewelry shopping should be FUN and you'll feel that unmistakable whimsical Gem Breakfast energy when you step into our San Francisco showroom! Think everything pink, Gem-breakfast branded champagne, candy-colored faux breakfast food, a glittering disco ball, and of course all the gleaming gold, delicious diamonds, and rainbow colored gems you're craving for breakfast.
Oh, and the best part? You'll get to chat gems with our Sous Chef, Harper, the fluffiest jewel-addicted dog you ever did see.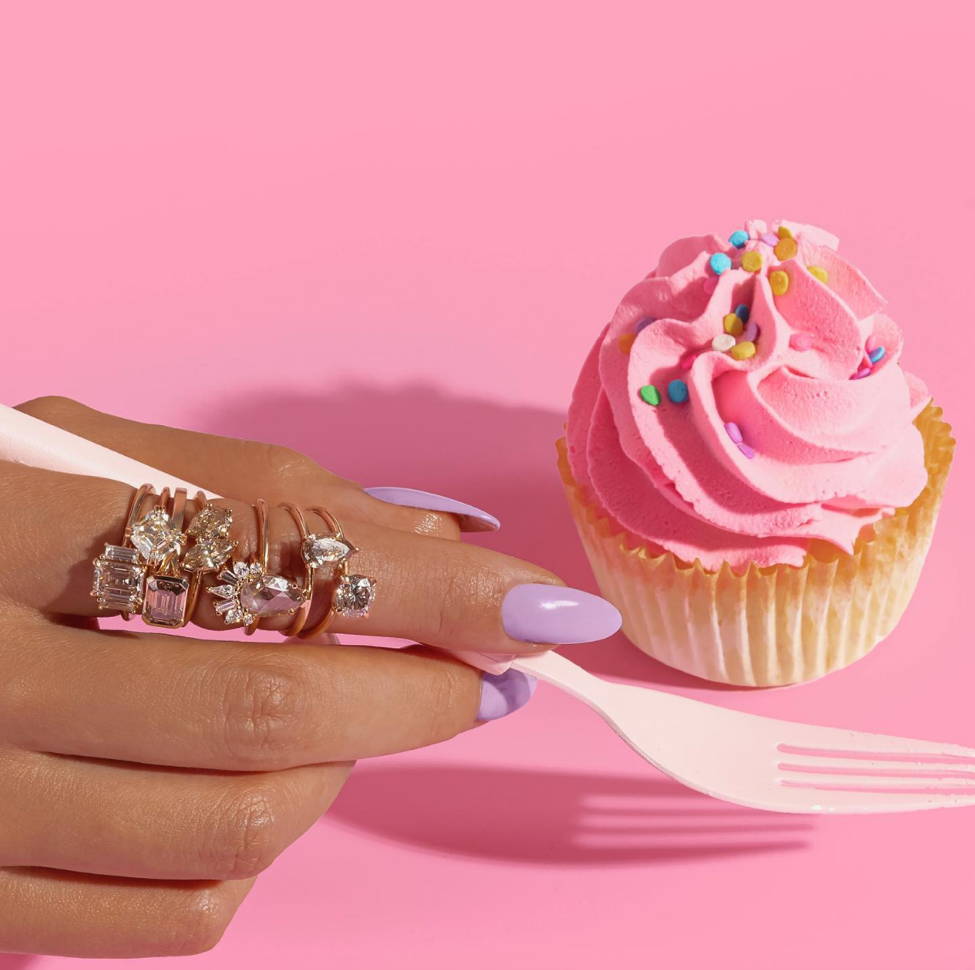 Try on our selection of one-of-a-kind rings and bestselling bands
There's nothing like finally trying on that opalescent purple sapphire ring you've been stalking on our IG, or at last getting to freely stack all the gold engraved bands on your list!
At Gem Breakfast, we curate a never-before-seen selection of jewelry from independant designers plus our own line of hand-crafted OOAK showstoppers and must-have stacking bands. If you're looking for something unique and distinctive with a sprinkle of diamonds-for-breakfast magic, you've come to the right place.
Book in and spend a blissful afternoon bringing your online ring dreams into reality. Try on one, two, or every ring we have – playing jewelry dress-up never gets old for us!
Every visit is by appointmentso you'll have the entire shop to yourself to bond over jewels with our Founder, Catherine.
Custom Consultation
Craving something custom? Stop by our showroom to see any stage of the custom design process in person (or virtually if you'd rather!) – sketching, CAD renderings, stone sourcing, wax model – there's so many steps to savor in our recipe! For your initial consultation, we'll chat about your inspiration and ideas, stone options, and start planning your dream design.
You can set up your in-person custom consultation here.
Learn more about the custom design process with Gem Breakfast in our blog!
Virtual Consultations
Nowhere near San Francisco? Not to worry, we specialize in virtual consultations with clients from all over the world. We can plan and craft your custom vision from start to finish, show you any ring(s) on a hand, explore all the ring stack combinations, or just chat gems!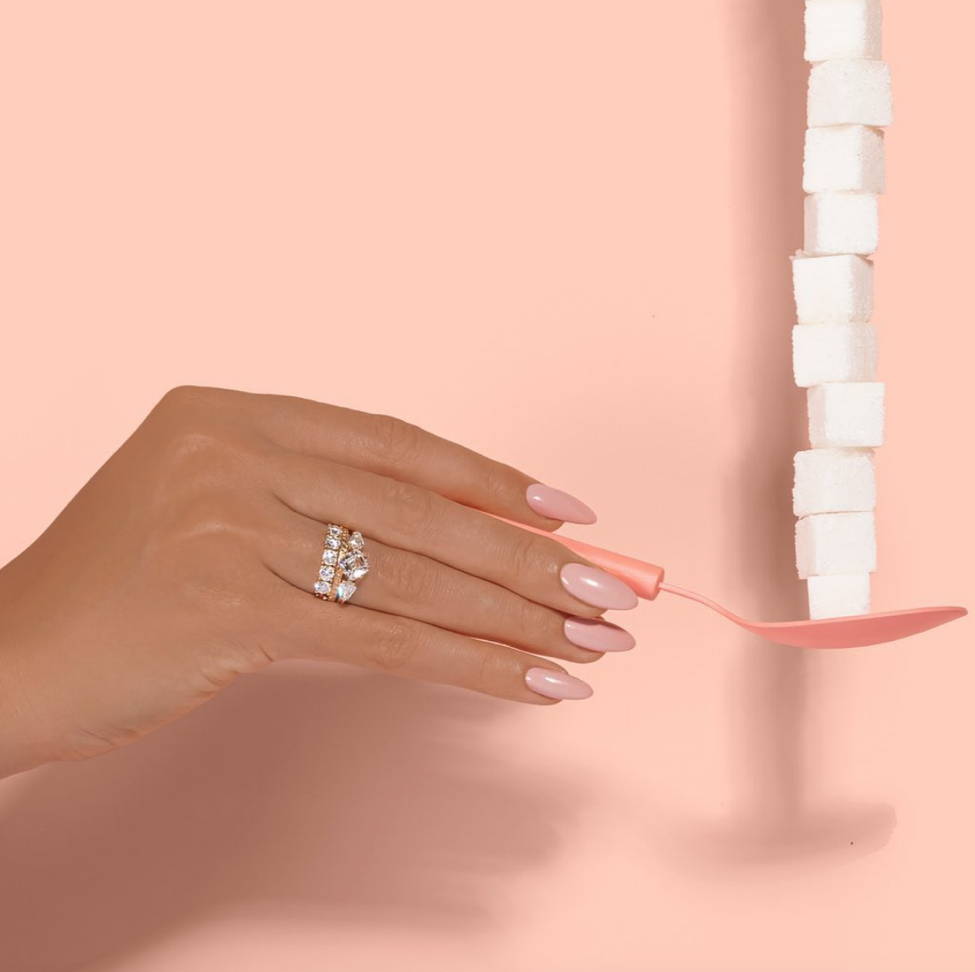 Book your free 30 min custom design consultation here!
Book your free 30 min virtual styling session here!
Drop off for cleaning and check-up
To keep your ring looking as flawless as the day you bought it, stop by once a year for a professional cleaning and a thorough once-over of your ring. We'll have it shining its brightest plus check for loose prongs or anything that could compromise the perfection of your ring.
Not in the SF area? Pop by any local jeweler for your annual ring cleaning and check-up.
Pick up your parcel
While we offer international shipping, feel free to pick up your new jewels in-person if you're in the Bay area! The ambiance is magic and we love seeing your face when you try on your new favorite sparkler.