It's official, the world is crazy about Stella!
Our best selling and signature solitaire engagement ring, Stella from Made by Gem Breakfast deserves all the praise. This little gem has adorned fingers all over the globe, from right here in the U.S., to Australia, England and Canada!
We have made more Stellas than we can count (each one completely unique and one-of-a-kind), so we wanted to take a moment to reflect on what makes her so beloved the world over!
Here at Gem Breakfast, we strive to be a cut above. We never use mass produced settings from manufacturers like big-box and internet jewelers. We create and detail each setting for its unique diamond or gemstone.
The fact that we hand-produce each one means we can focus on exceptional quality.
Every time.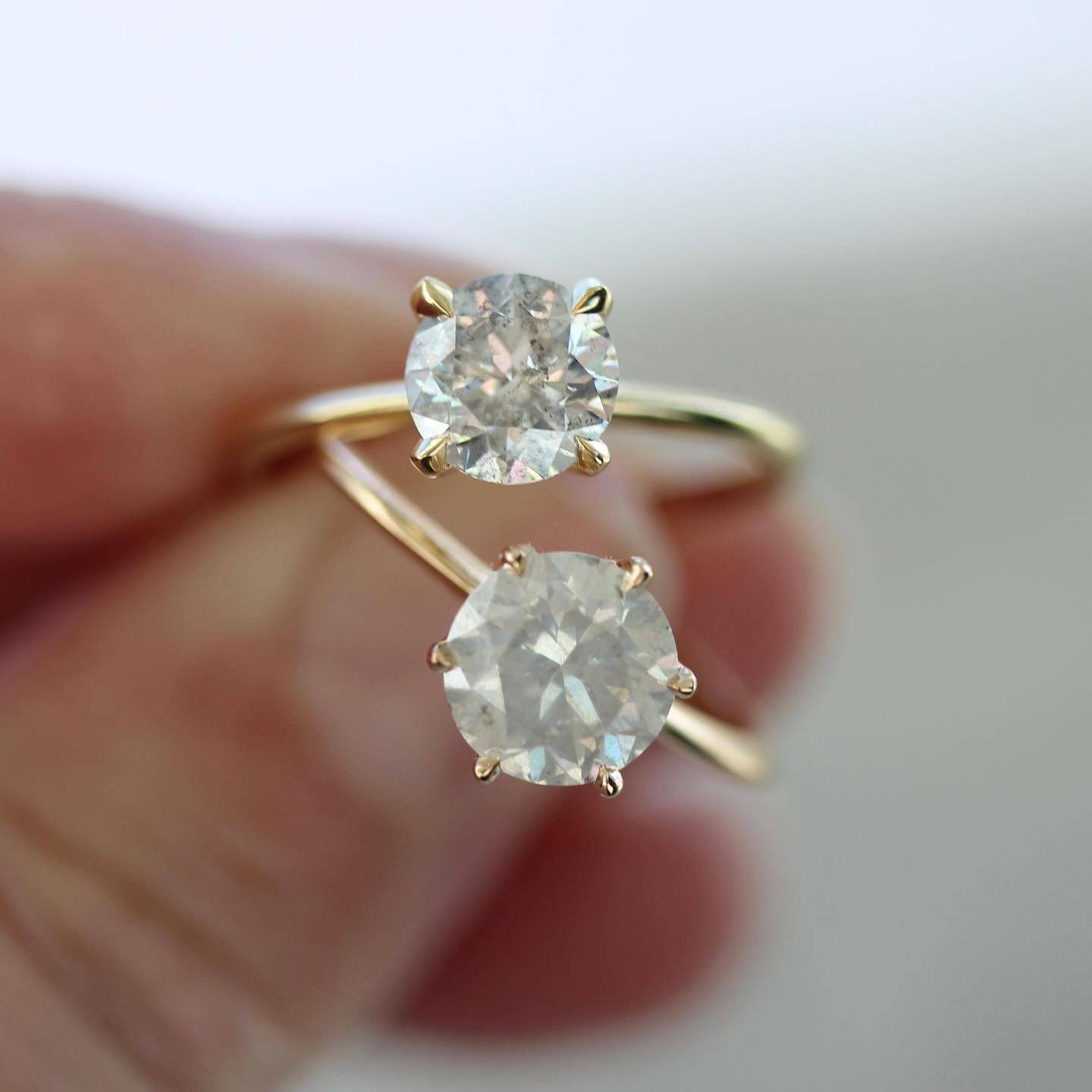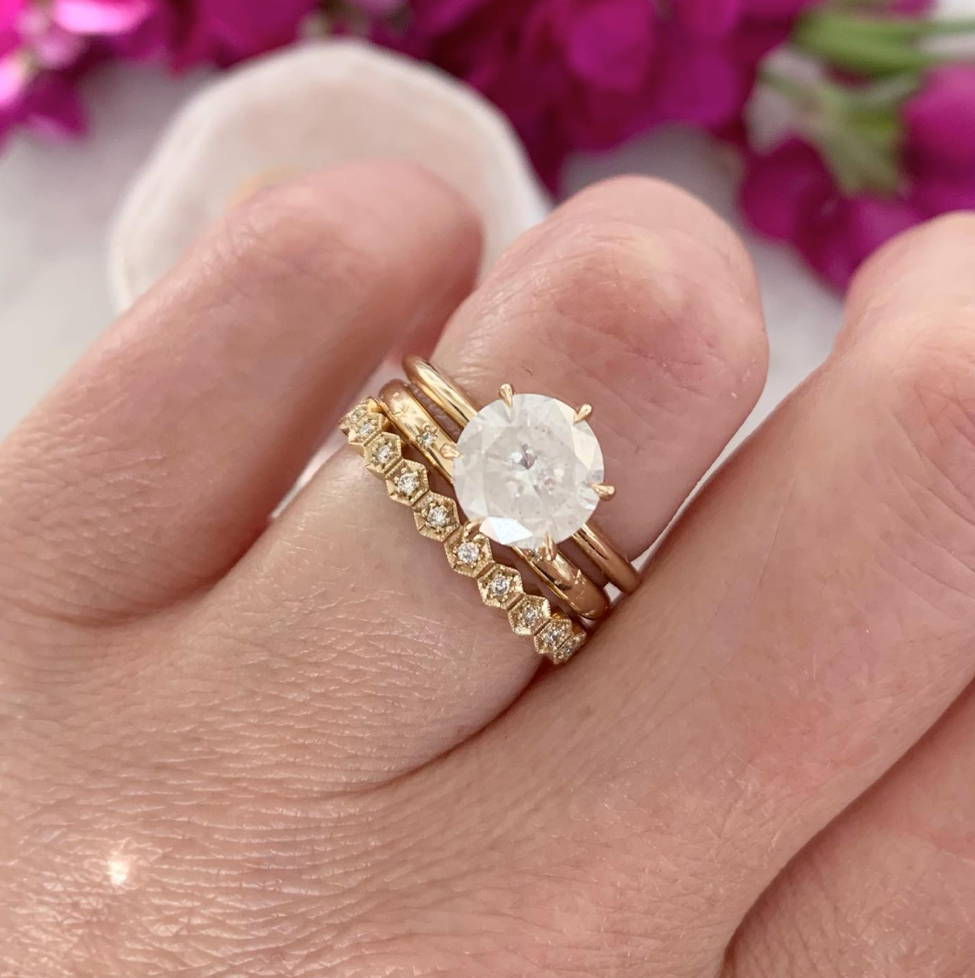 For easy stacking, Stella's prong head is slightly lifted off the shank, creating room for additional bands, because we all know #moreismore! Many solitaires sit low to the finger and don't stack easily with other rings. We want you to have #options for wearing your ring - style it alongside your other favorites according to your mood!
Simplicity That Inspires...
The most minimalistic yet showstopping solitaire engagement ring setting, Stella is designed to give your diamond its moment in the limelight. With hand-carved minimalistic prongs, it's an ethereal, floating diamond vibe that's both incredibly chic and heirloom-worthy.
The ultra-slim, finished-by-hand band creates a delicate feel that makes your diamond look larger and more prominent #yesplease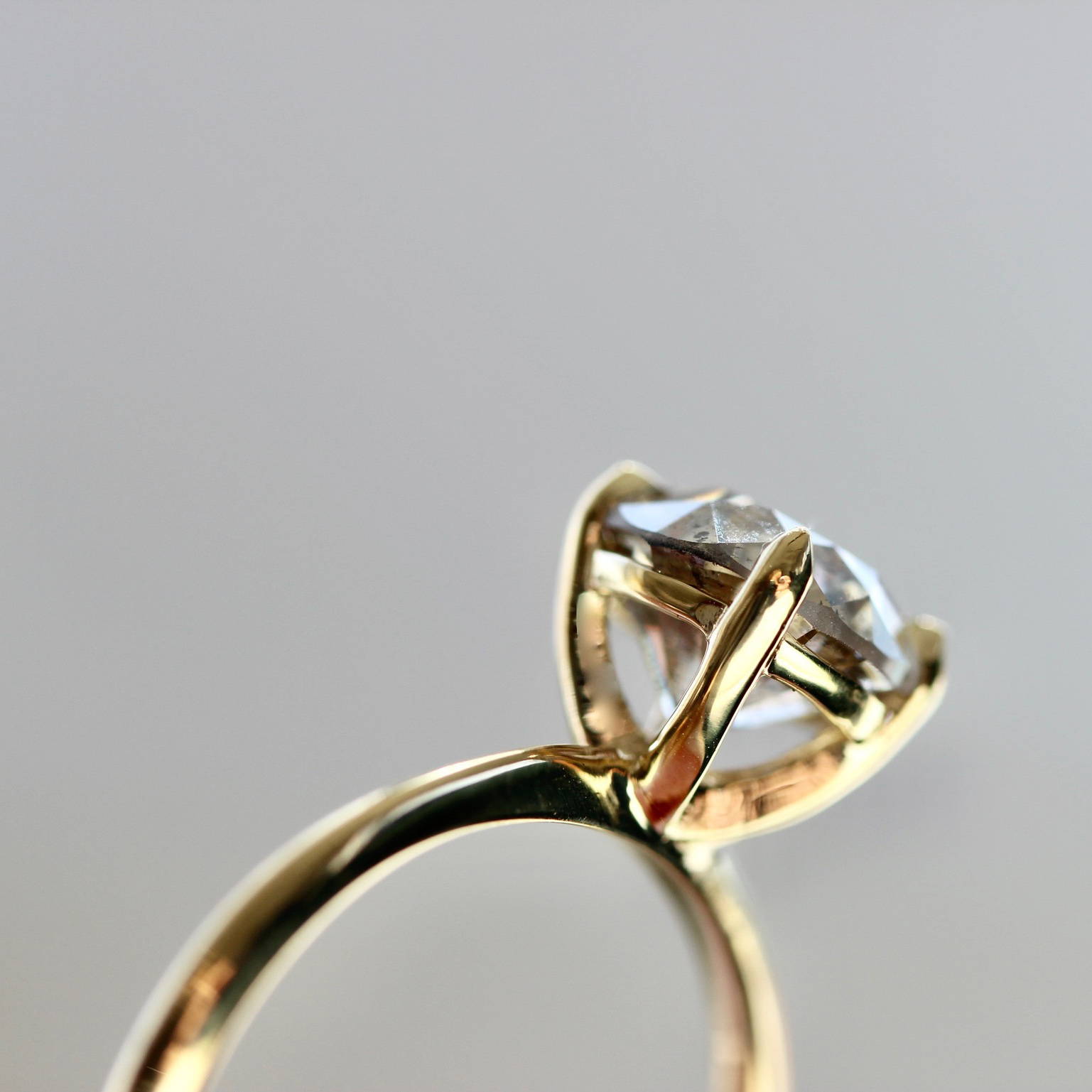 Square-cut or pear shaped, Stellas are a girl's best friend
Completely customizable, Stella can be made with almost every shape and type of stone. Whether you're lusting after an oval engagement ring, an emerald cut treat-yourself ring, or literally any other shape under the sun, we can make a sparkling custom Stella to fit your vision.
And don't limit your visions to just white diamonds - there's a whole world of salt & pepper diamonds, colored gemstones, rose cuts, asscher cuts, and everything in between to be explored. And of course, take your pick between yellow gold, white gold, rose gold, platinum, or our exclusive Peach Gold.
Even the prongs can be customized for a style that's all your own. Pick how many prongs you'd like, single or double-claw prongs, and the orientation they sit in.  
Truly, the limit does not exist!
check out a few of our fave custom Stellas below and reach out anytime to create your own. Shop all in-stock stellas and our full buffet of ooak engagement rings

here!