Design your diamonds and eat them too! Creating custom is just like dessert without calories - you get everything you love and nothing you don't. You have fun translating your story and your vision into a design, and then get to watch it come to life! Can you tell we lovedoing custom?
In today's blog, we sat down with Catherine, GB Founder to chat about her favorite custom rings from 2021! Keep scrolling for some serious ring inspo. If you've been thinking about going custom yourself, take a look at our Custom Design Blogfor answers to all your questions, or book a free online consultation anytime!
---
---
Such a stunning wedding band duo! Art deco inspired with intricate hand-engraving, plus some subtle diamond accents on her band. Love the shared design elements with unique accents to express each person.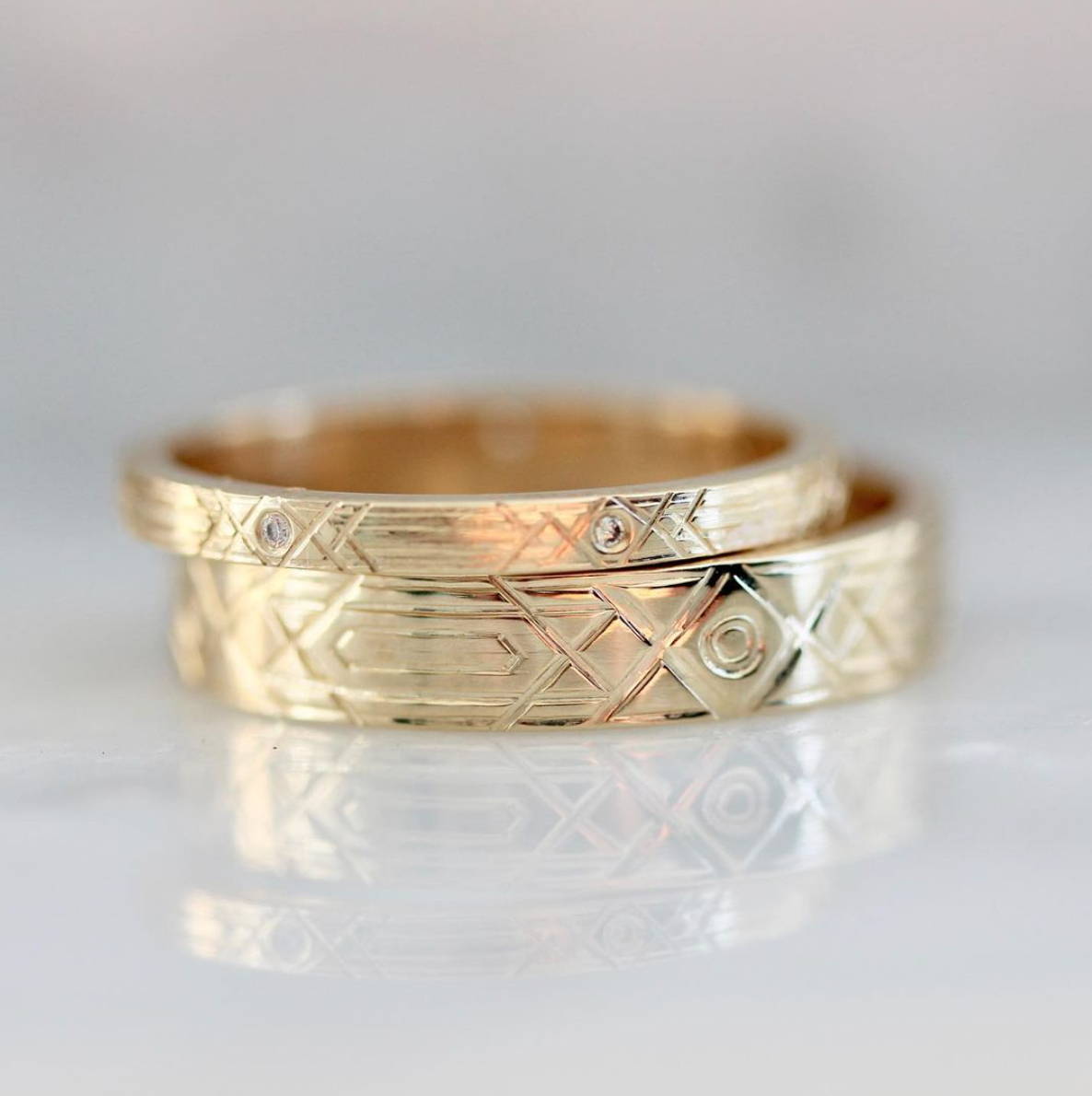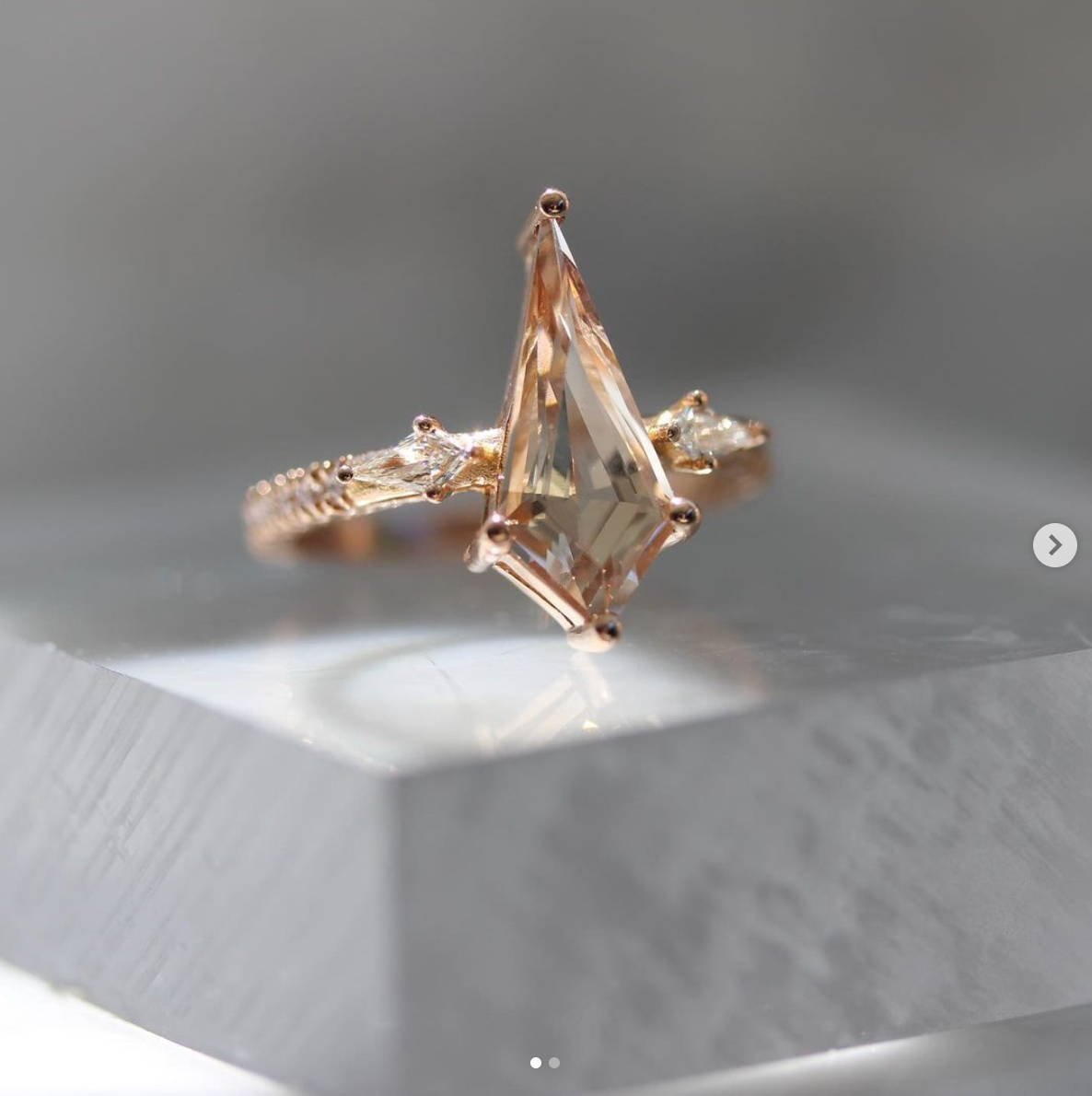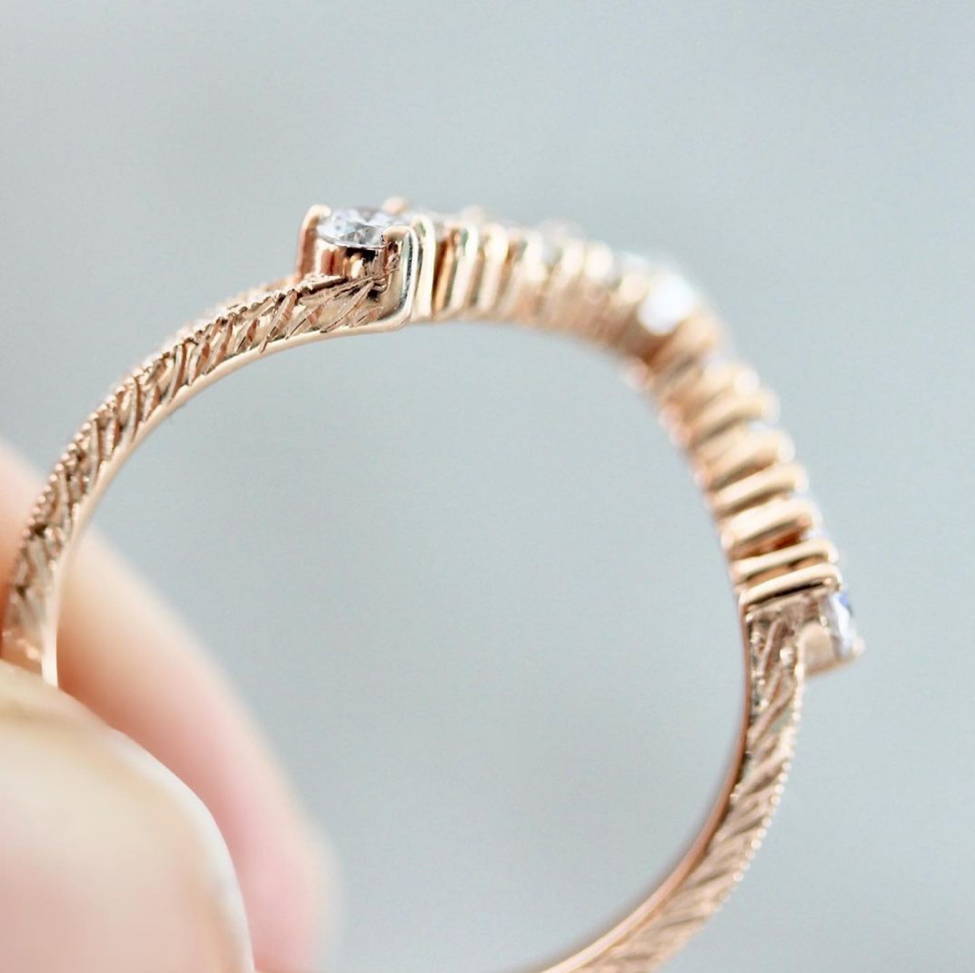 ---
This is such a beautiful ring. The bride wanted a morganite because it's the stone of love - known for it's heart opening qualities. She was also set on a kite shape which is extremely hard to find with morganite - but luckily we found her dream stone! We added kite diamond accents on the sides, and pavé diamonds on the band. And the most special part of the design: ocean- inspired hand-engraving on the sides which had a special significance for the couple.
---
This is a true dream engagement ring – a staggeringly huge sapphire, and in my personal favorite color, pink. It was hard watching that stone walk out of my life!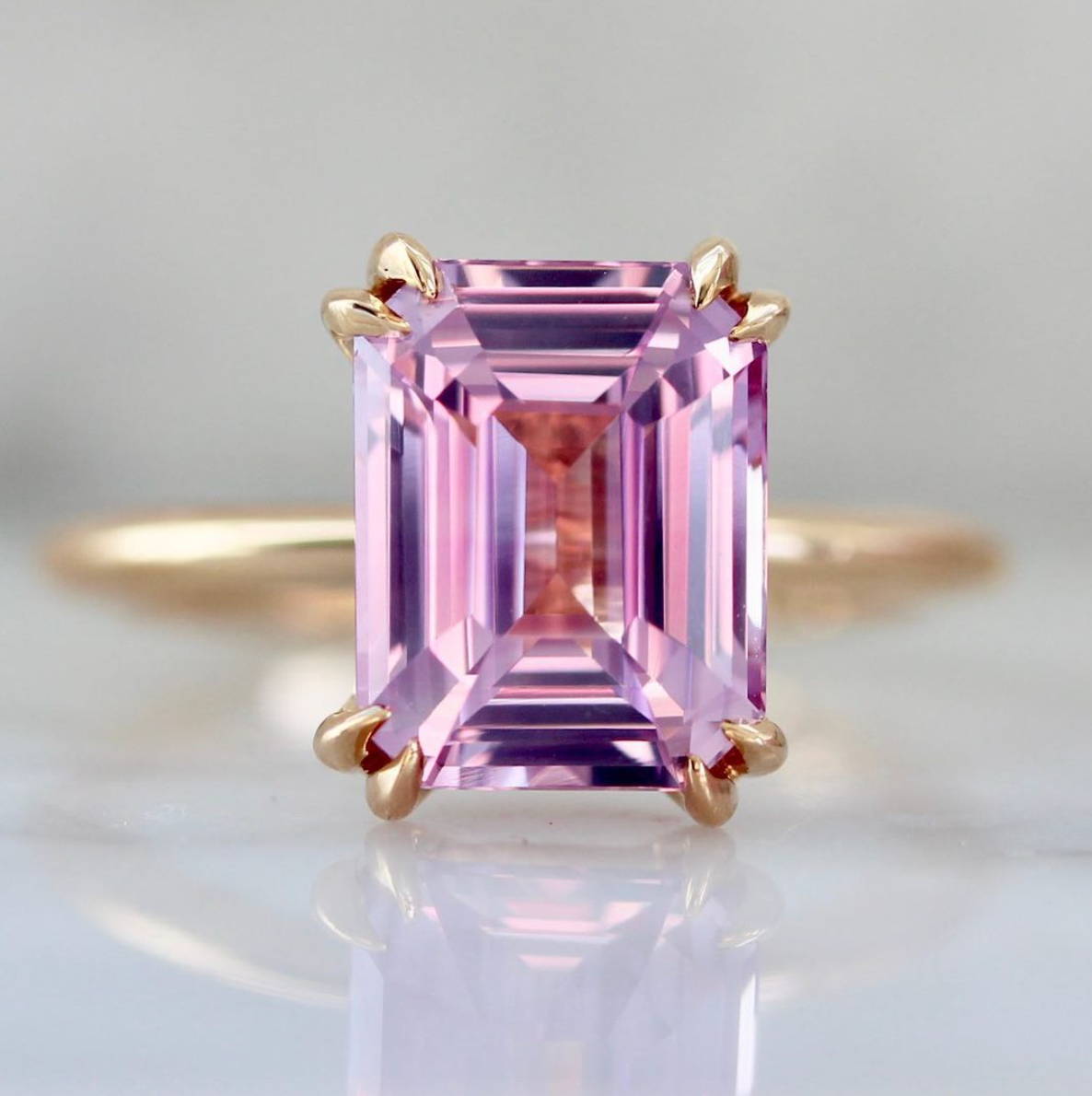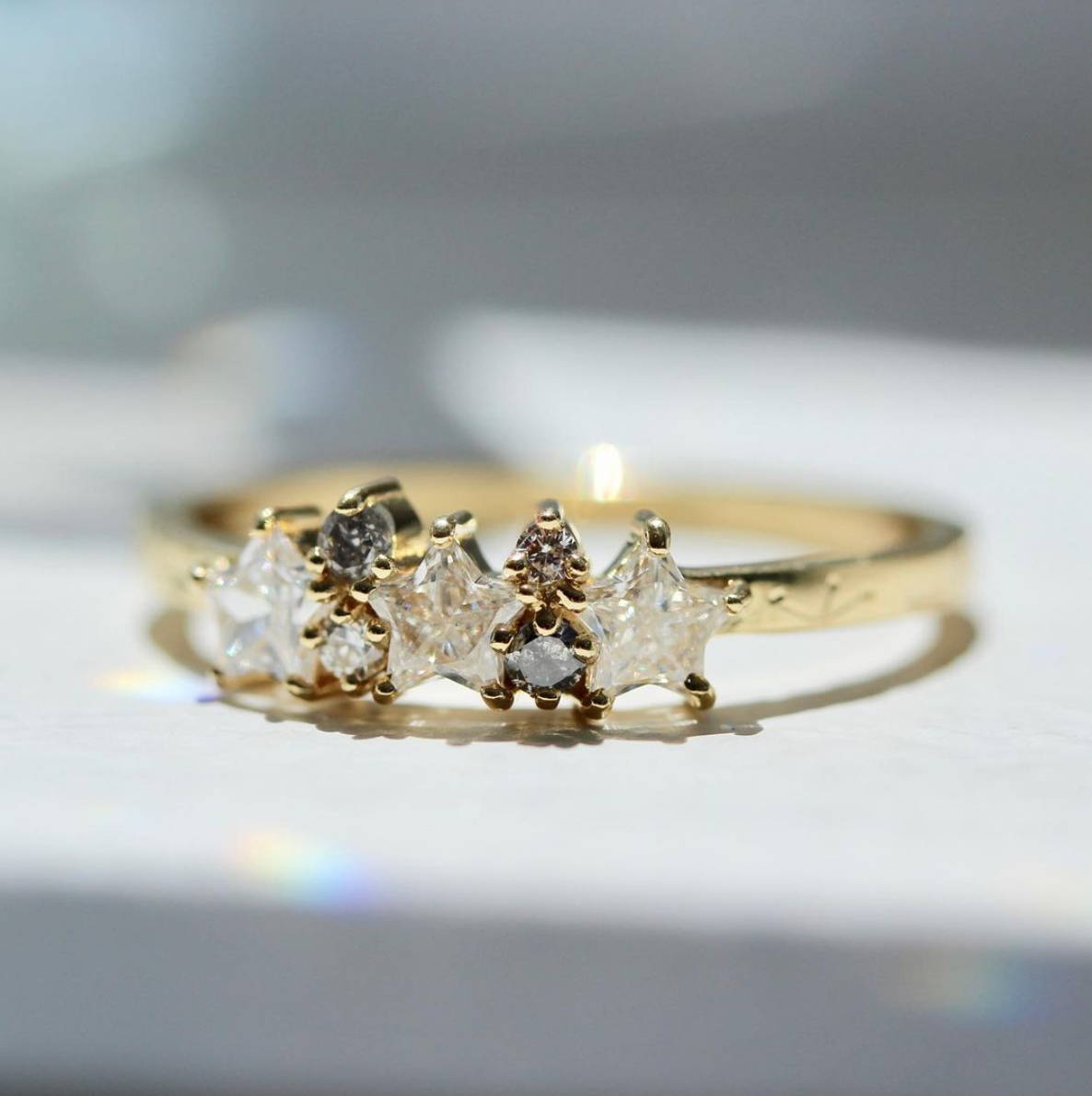 ---
These diamond stars are extremely hard to find. We used them as the inspiration and created a celestial band with salt and pepper diamond accents. It was a right-hand treat-yourself ring and the stars symbolize her three children.
---
This couple came in to upgrade her existing engagement ring. It's such a beautiful design and I love that buttery champagne stone alongside the white diamond accent stones.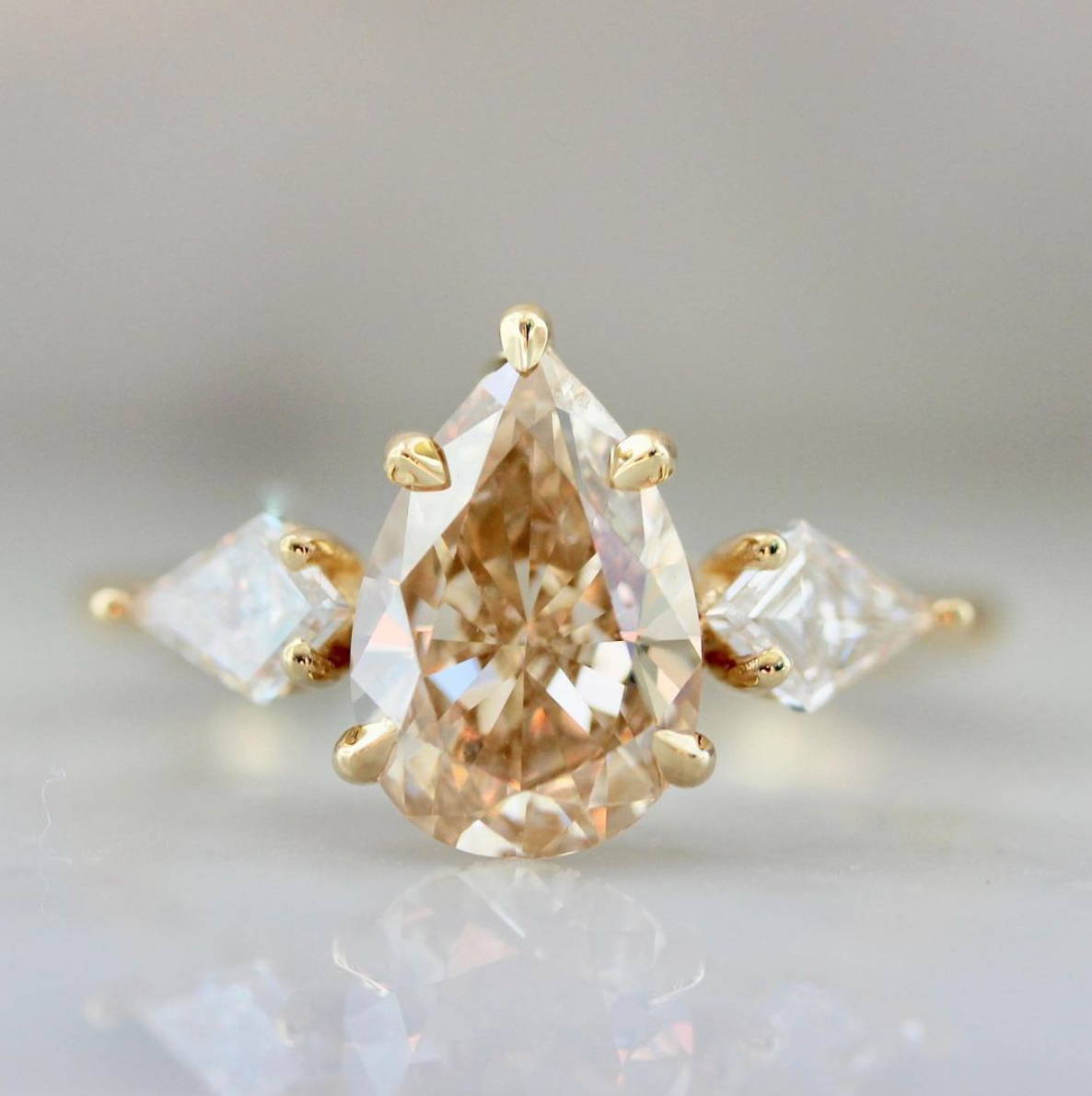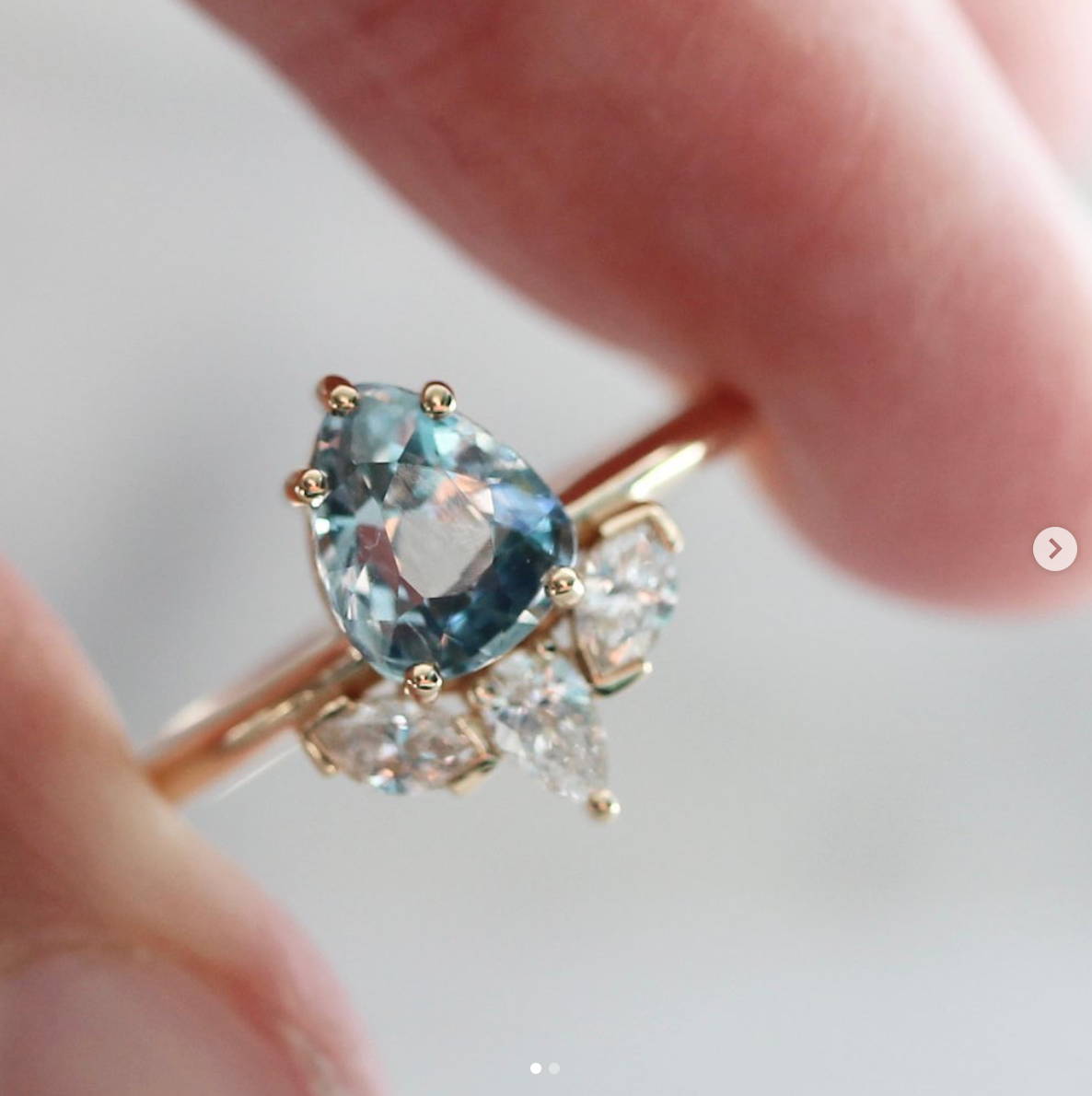 ---
This sapphire looks and feels JUST like the ocean – a truly one-of-a-kind, mesmerizing stone. I love the crown on the bottom which frames that statement stone perfectly.
---
This particular stone is very rare – the combination of this style of salt & pepper stone with a kite shape and a rose cut. I love the inkblot inclusions in this stone, you can't look away - it's super special.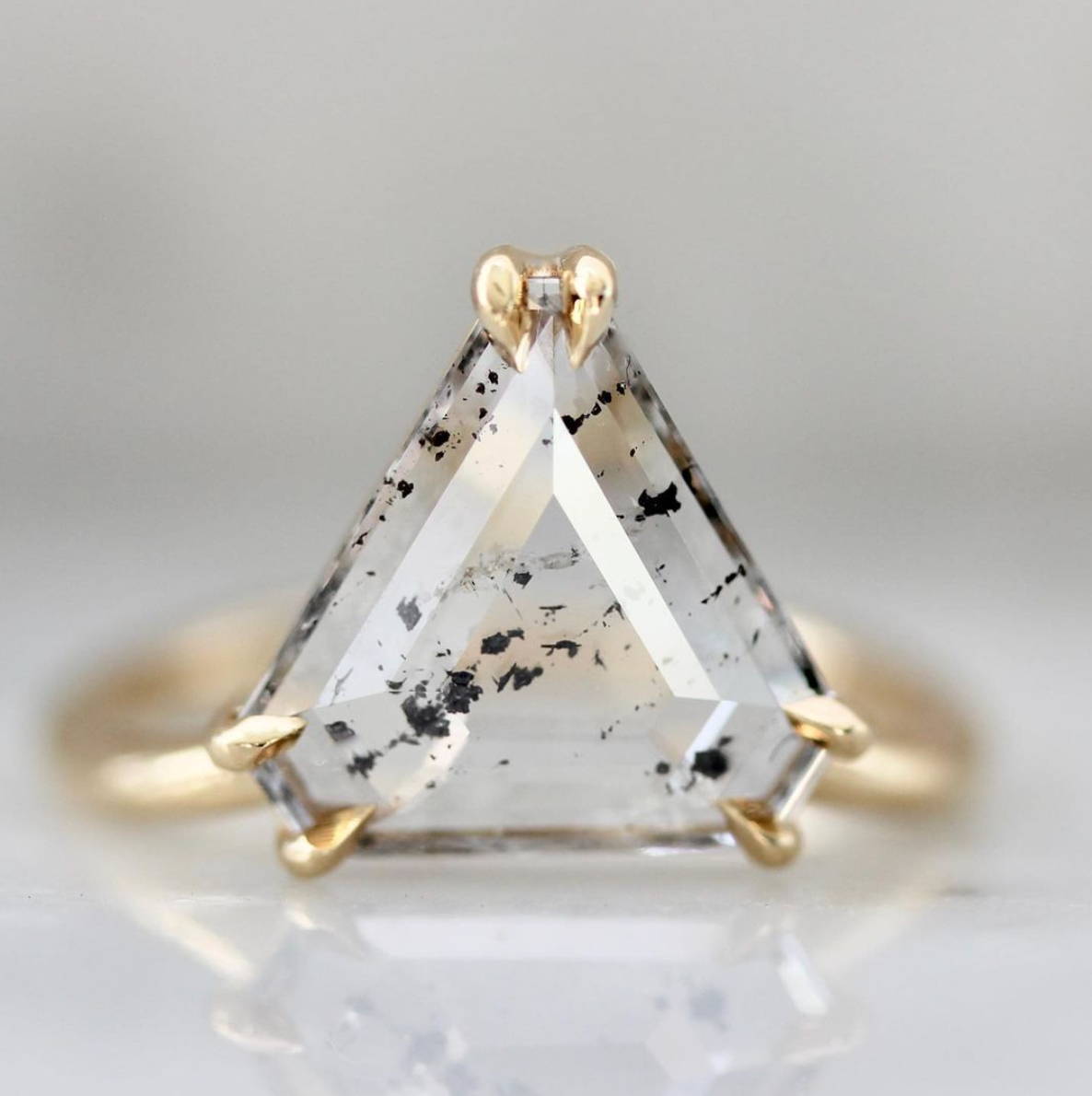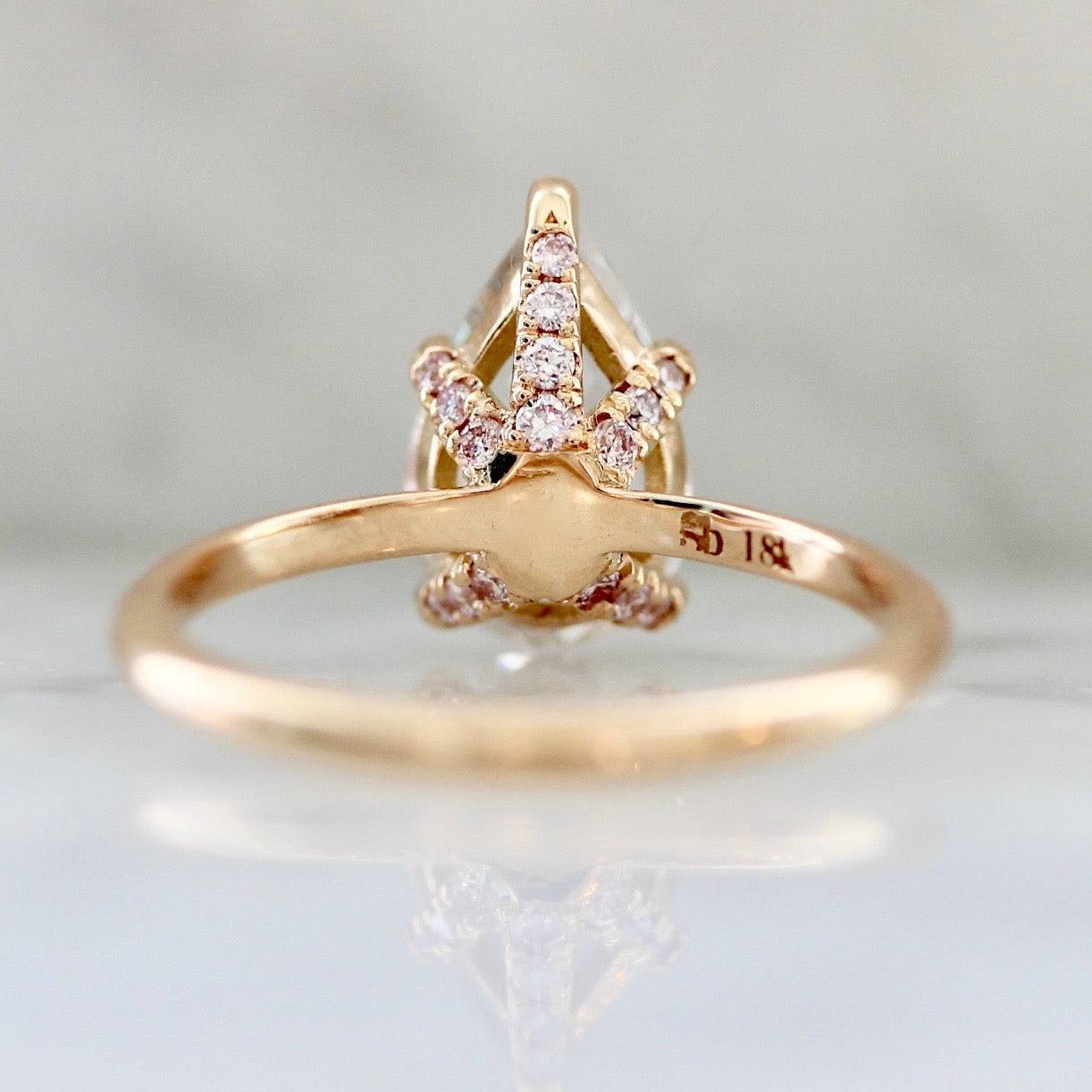 ---
A solitaire from the front, and a diamond pavé booty in the back. I love that special surprise when you turn the ring over. And you can't go wrong with a sizable stunning salt & pepper like this one!
---
Such a gorgeous 3 carat green sapphire – I love the three-stone design and that center stone is such a headturner. It's a updated take on your classic three-stone design.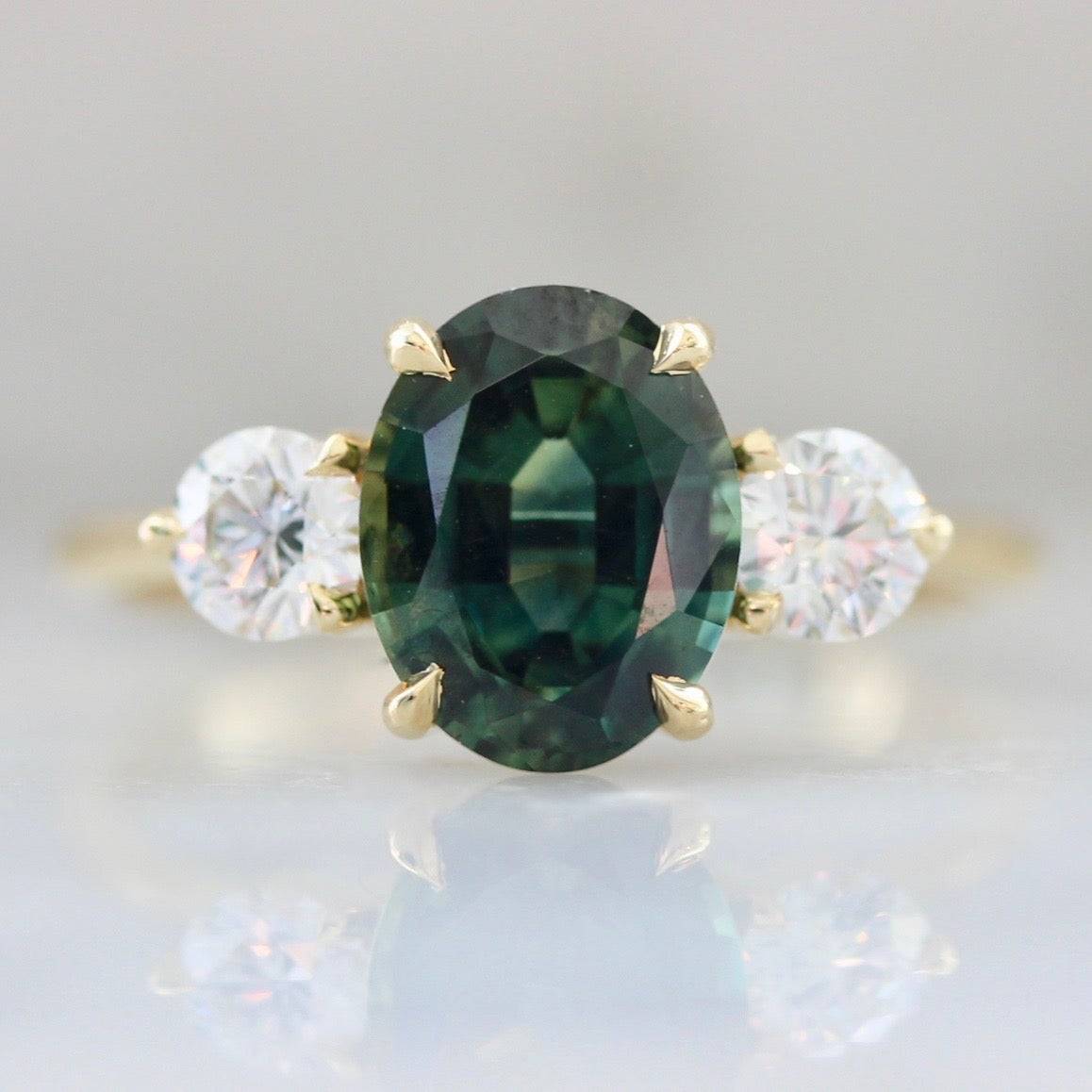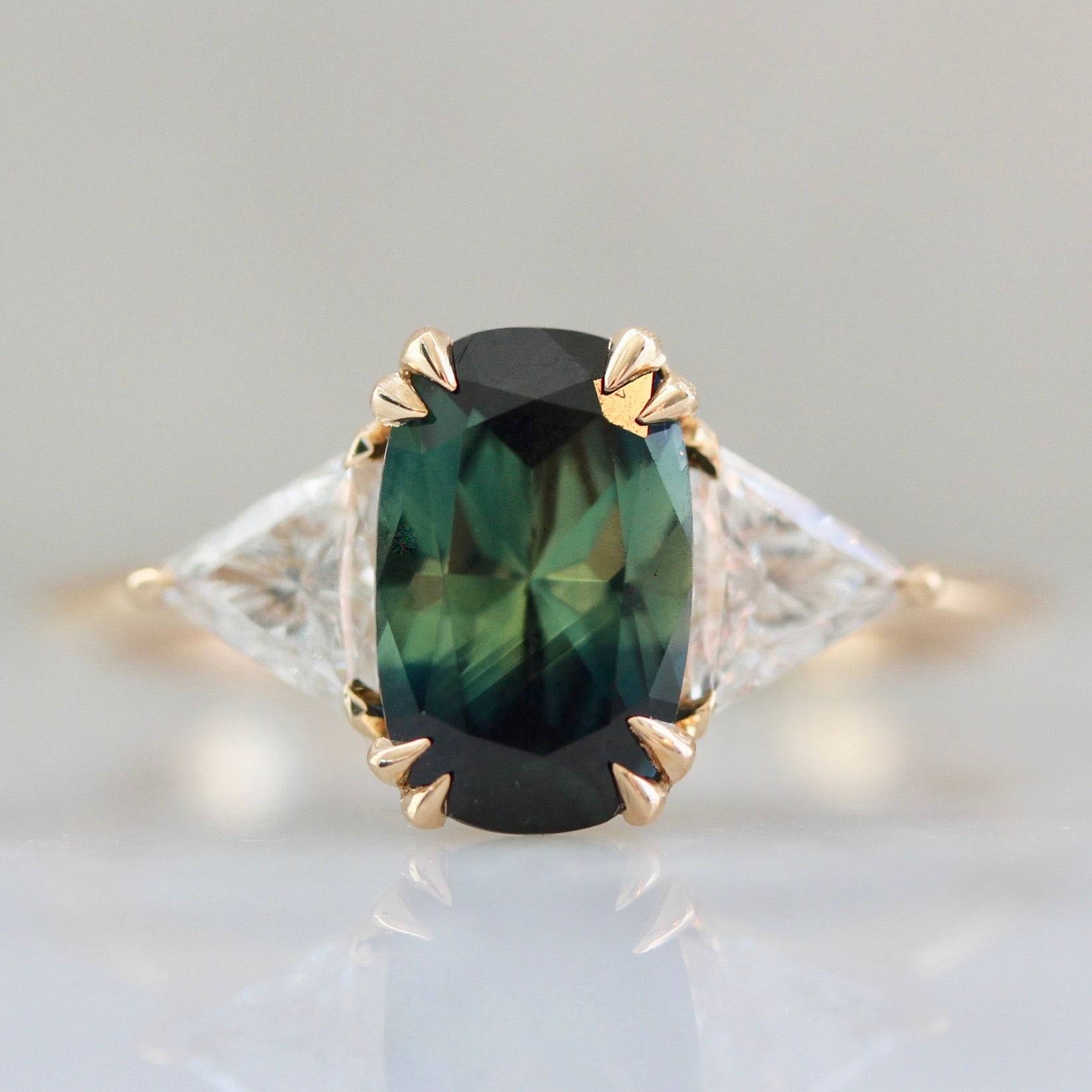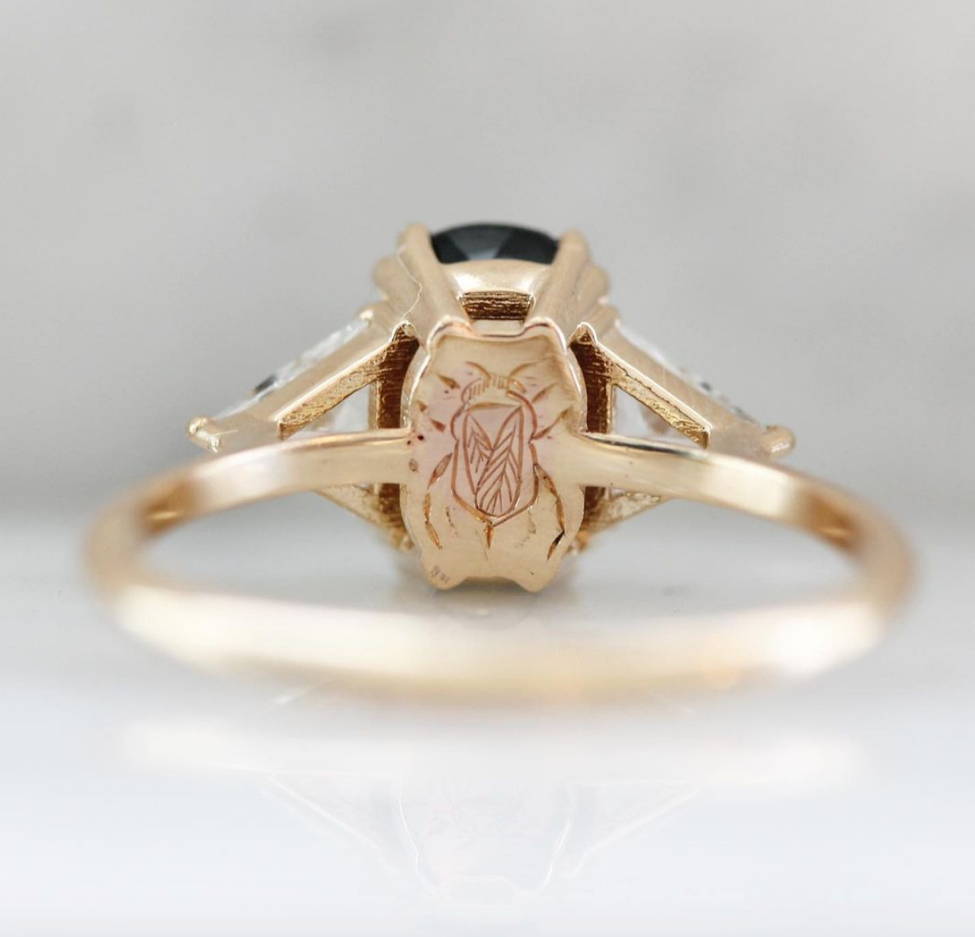 ---
Our signature Arden design with gorgeous trillion accent diamonds and dramatic double claw prongs. And the delicious icing on the cake - a hand engraved bee on the back which has special meaning for the couple.
---
---