Be one with the cosmos with this stardusted array of celestial star rings and moon rings that'll transport you right to a starry, moonlit night.
In this list, you'll find many of our bestselling made-to-order, hand-engraved star rings and celestial wedding rings plus a few custom celestial engagement rings and just-because rings that we can craft to reflect anyone's individual energy and story!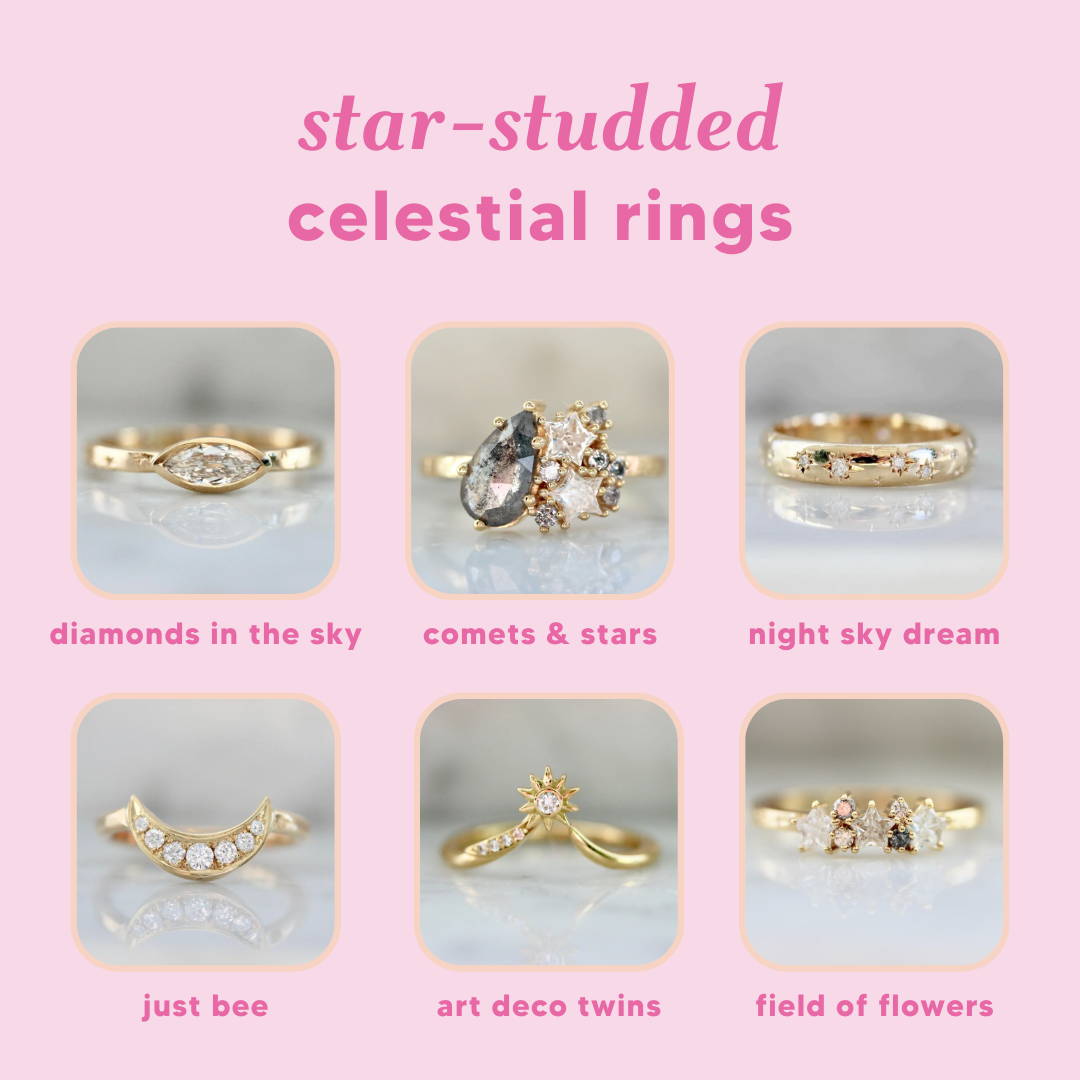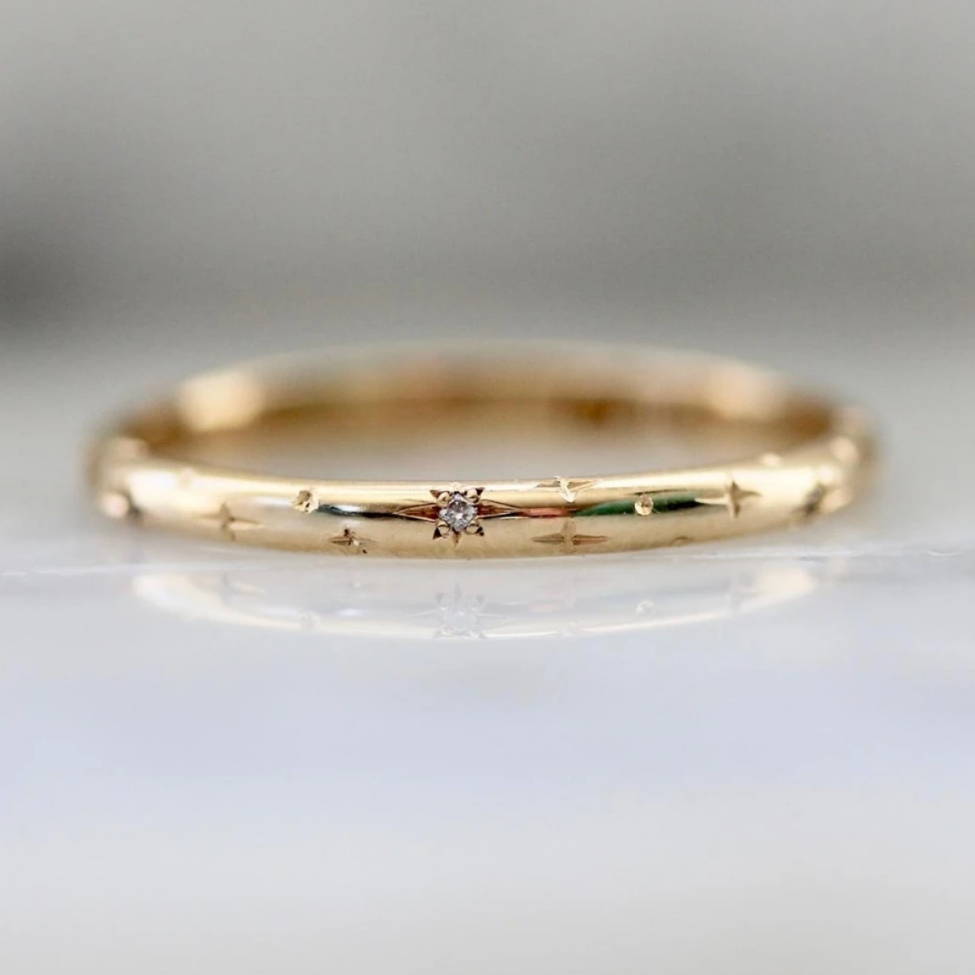 1. Celeste Minor Engraved Diamond Star Ring
The diamond-dusted, perfectly curvy cousin to our bestselling Orion band, Celeste is truly a star. With hand-engraved stars and the sparkle of bright white diamonds, your stack will be illuminated with mystical night sky magic.
2. Celeste Major Engraved Diamond Star Ring
Celeste Minor's thicker sister, Celeste Major is blessed with a shameless serving of high-quality white diamonds blanketing a delicious star-studded canvas. It's easy to see why this cosmic dream has a permanent spot on the Gem Breakfast bestseller list.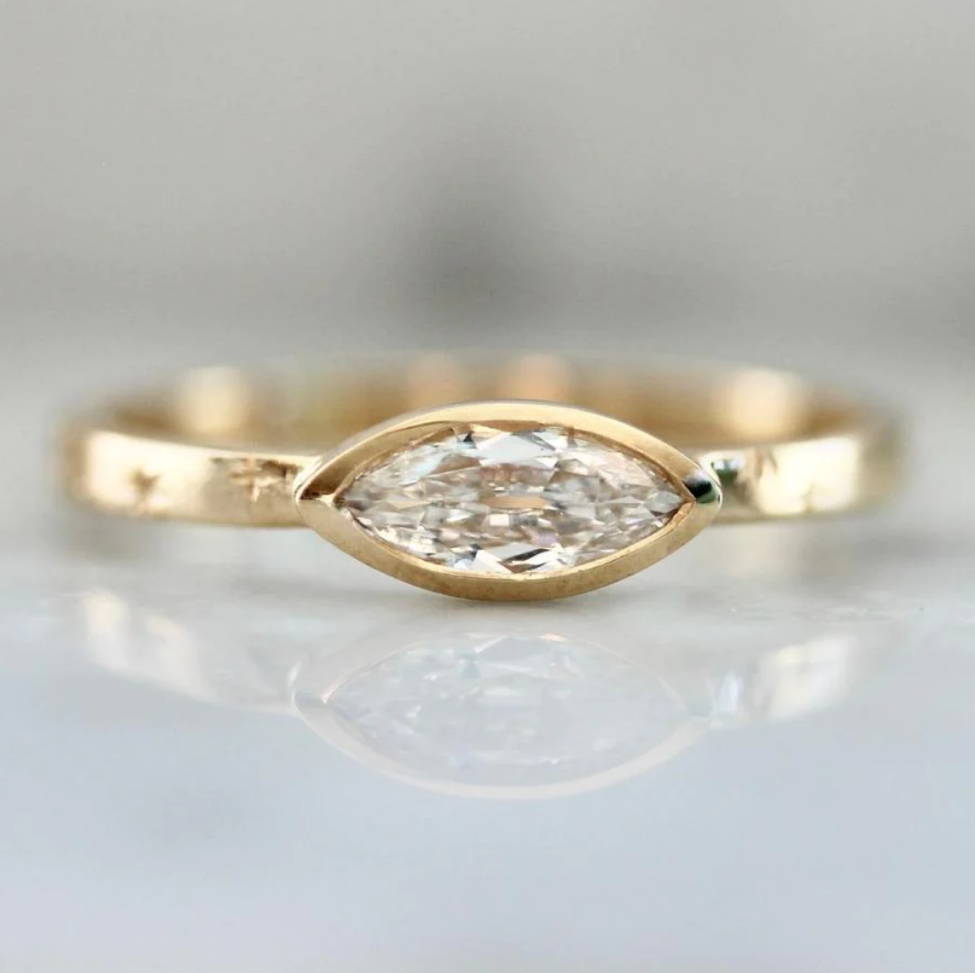 4. Diamond Moval Engraved Star Ring
The ultimate talisman of celestial protection - a gleaming east-west champagne marquise diamond giving evil eye vibes and a hand-engraved, galaxy-inspired, star-covered band.
5. Eclipse Engraved Gold Star and Moon Ring
A divine design celebrating both day and night with hand-engraved crescent moons and gleaming rising suns. Wear the moonlit sky on your finger in your choice of gold.
8. Starlight Engraved Diamond Star Ring
Wish upon a star tonight with hand-engraved stars and delicious diamond suns. Add texture and shine to your stack with a design inspired by a cloudless diamond sky. Served fresh in your choice of gold.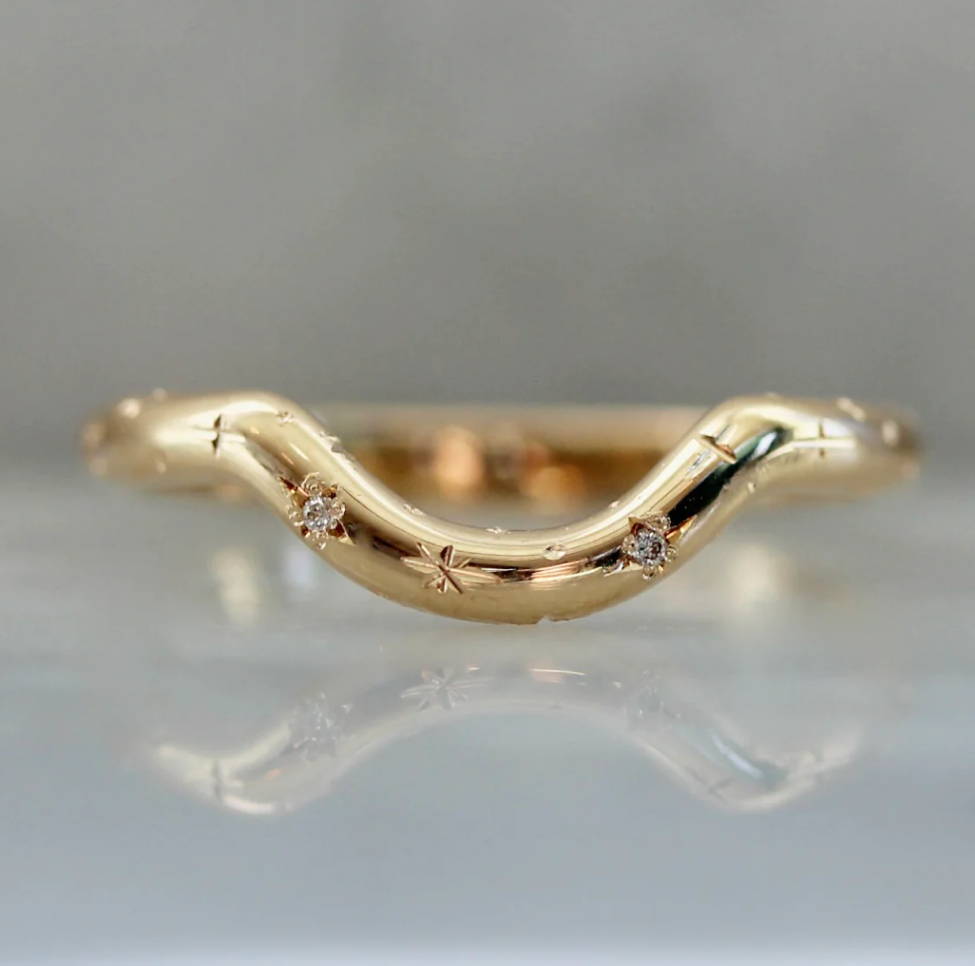 10. Curved Diamond Engraved Star Ring

With a soft, sloping curve, sleek star engraving, and sparkling inset diamonds, this ring is giving milky way energy all the way. Give your solitaire the ultimate cosmic frame or let it be the solo star of the show.
11. Equinox Engraved Constellation & Moon Ring
Manifest your dreams with hand-engraved stars, moons and constellations to symbolize the infinite possibilities available to you under the cosmos. Made to order in your choice of gold.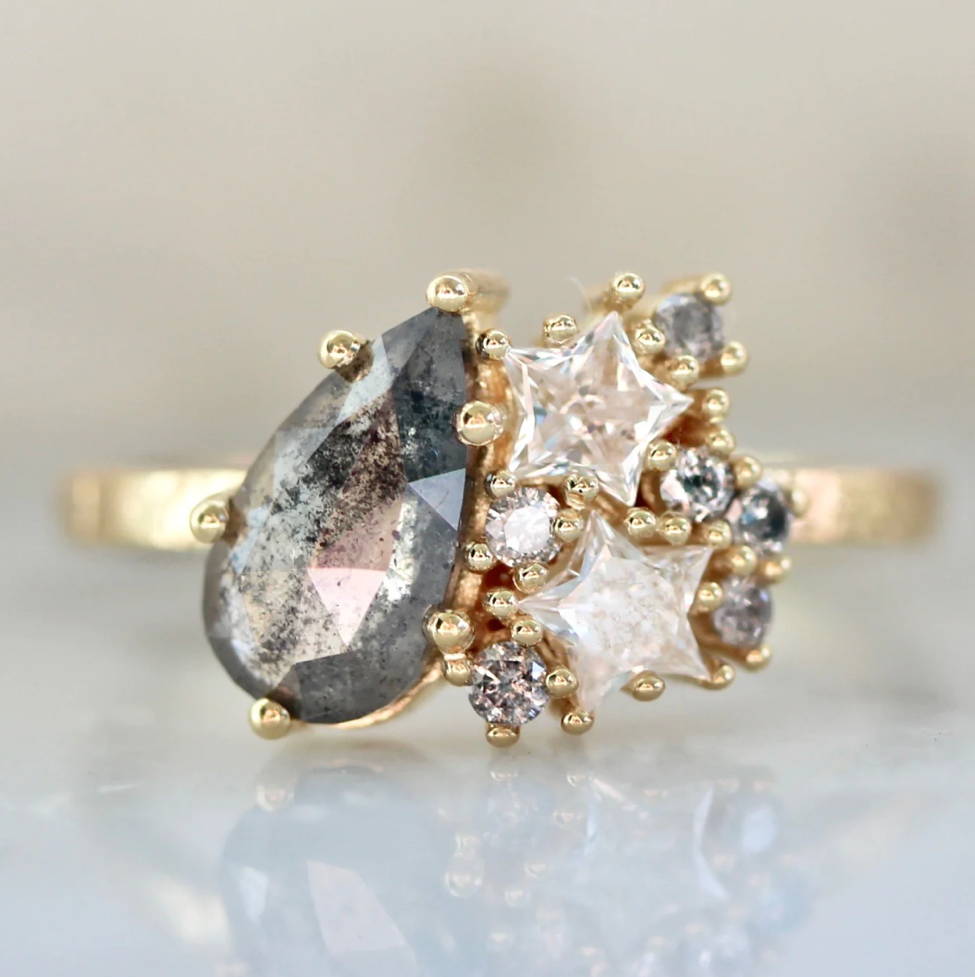 12. Diamond Cluster Ring with Star Diamonds
Shine bright like a diamond! Glimmering star-shaped diamonds nestle next to a dramatic salt and pepper pear that holds the mystery of universe in its center. Made custom and always recreatable.
14. Diamond Gold Star Ring
Create your own constellation with shimmering star-shaped diamonds nestled next to an array of contrasting hand-picked diamonds. A love letter to the otherwordly energy of the galaxy.
15. Salt and Pepper Diamond Ring
Pair a magical night sky salt and pepper diamond with a star-engraved diamond band and what do you get? The most delectable cosmic creation to ever grace your clearly astute finger.
16. Moon Phase Diamond
Ring
Align with the phases of the moon and revel in Lady Luna's dreamlike energy with a diamond-centered band made to inspire. An ode to the ethereal entity that moves oceans and stirs up our own innate inner knowing.
17. Orion Diamond Engraved Signet Ring
Be one with the unending energy of the universe with this unaplogetically extra star-littered signet. Hand-engraved stars and diamonds blanket this gleaming, buttery gold signet ring that's anything but earthly.
Shop all our in-stock and made to order celestial rings here or fill out the form below to create your own cosmic custom design!
INSPIRED TO CREATE YOUR OWN CELESTIAL RING? LET'S CHAT