We get asked a lot about jewelry documentation – GIA reports, appraisals, and really every kind of authenticity report available. And we totally understand! After all, most people are used to walking into a store and perusing jewelry in-person. At Gem Breakfast, most of you don't see your jewels in-person until that magical day they arrive on your doorstep.
So, to answer all your buying-online questions, we're chatting reports, gem appraisals, and everything jewelry report-related!
Keep reading for:
What's a jewelry appraisal and why might you want one?
Insurance and appraisals: are they necessary?
Appraisals vs. reports
Do Gem Breakfast pieces come with appraisals or reports?
Appraisals through Gem Breakfast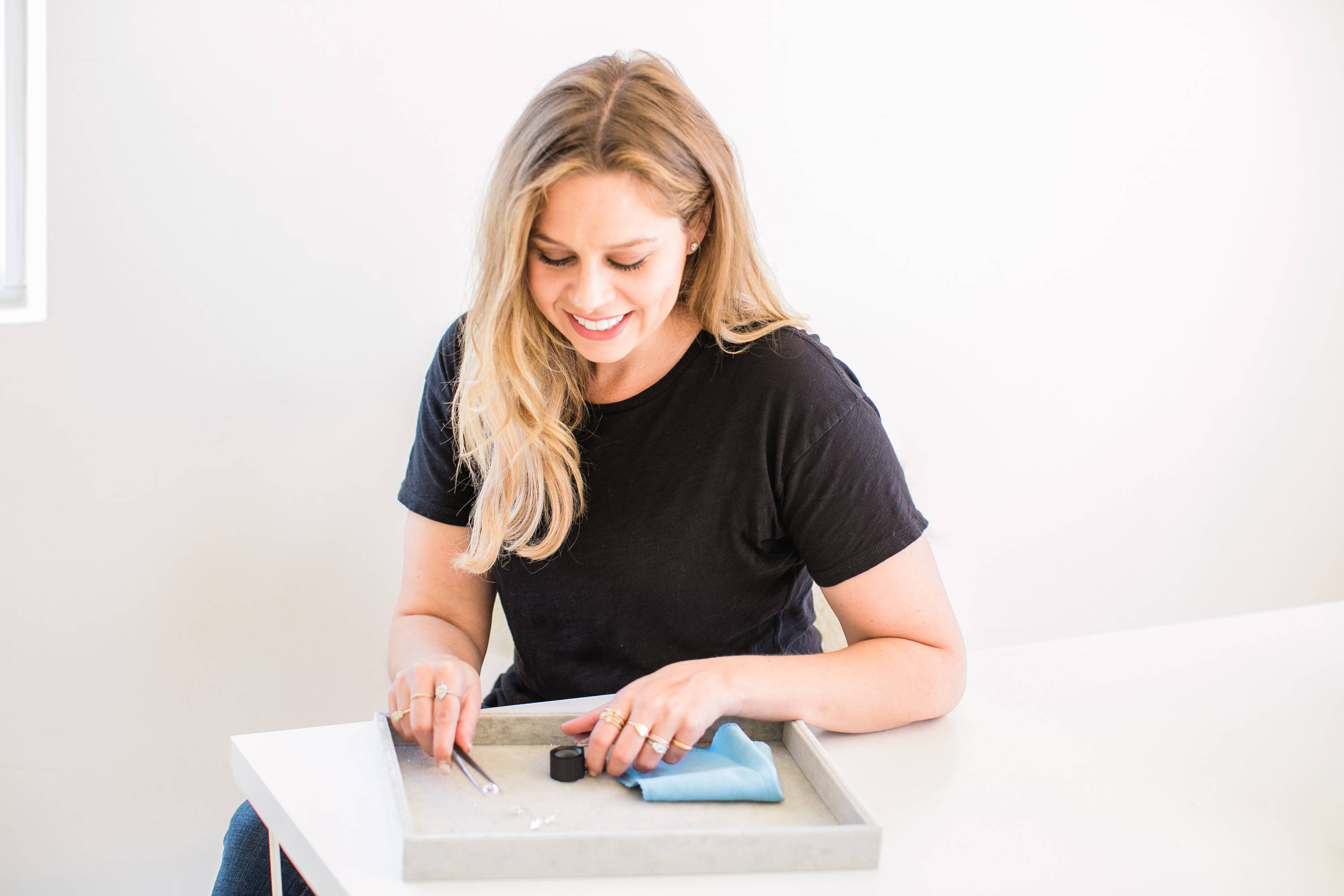 What does jewelry appraisal mean?
An appraisal is a legal document that states the total replacement value of a piece of jewelry. To determine the value, it looks at:
The content and weight of precious metals
The carat weight, cut, clarity, color, and finish of diamonds and gemstones
The setting and quality of production
What does replacement value mean?
The term 'replacement value' refers to the amount that your insurance company would have to pay to replace your asset (piece of jewelry) should anything happen to it.
Why you might want an appraisal
When you splurge on a stunning one-of-a-kind ring, you may want to spend that little bit extra to protect your new treasured piece of glitz. And the best way to do that: insurance.
This is where appraisals come in - some insurance companies require an official appraisal to insure your jewelry. Or, depending on the value of your piece, some might just require documentation of your invoice.
But even if they don't explicitly require it, an appraisal usually ensures you'll receive the full replacement value of your jewelry in case of loss, damage, or theft (or whatever is included in your insurance policy).
Why can't you just insure your jewelry for the price you paid?
When purchasing from retailers with very low overhead, the price you pay may be lower than market value.
At Gem Breakfast for example, we don't have large showrooms, a multitude of employees, or expensive marketing campaigns to factor into our cost. So, an appraisal will assess the true market value of your new piece, which may be more than what you paid. You can use this appraisal for insurance purposes or just for your own knowledge.
Are insurance and jewelry appraisals worth it?
It's entirely up to you, but we usually recommend appraisals for higher priced pieces. For less expensive items, it helps to think about the cost of appraisal and/or insurance in relation to the value of your piece. If the appraisal cost is a large percentage of the item's value, you may decide it's not worth the extra expense. Of course, it is completely up to you and we encourage you to make any decision that feels aligned for you!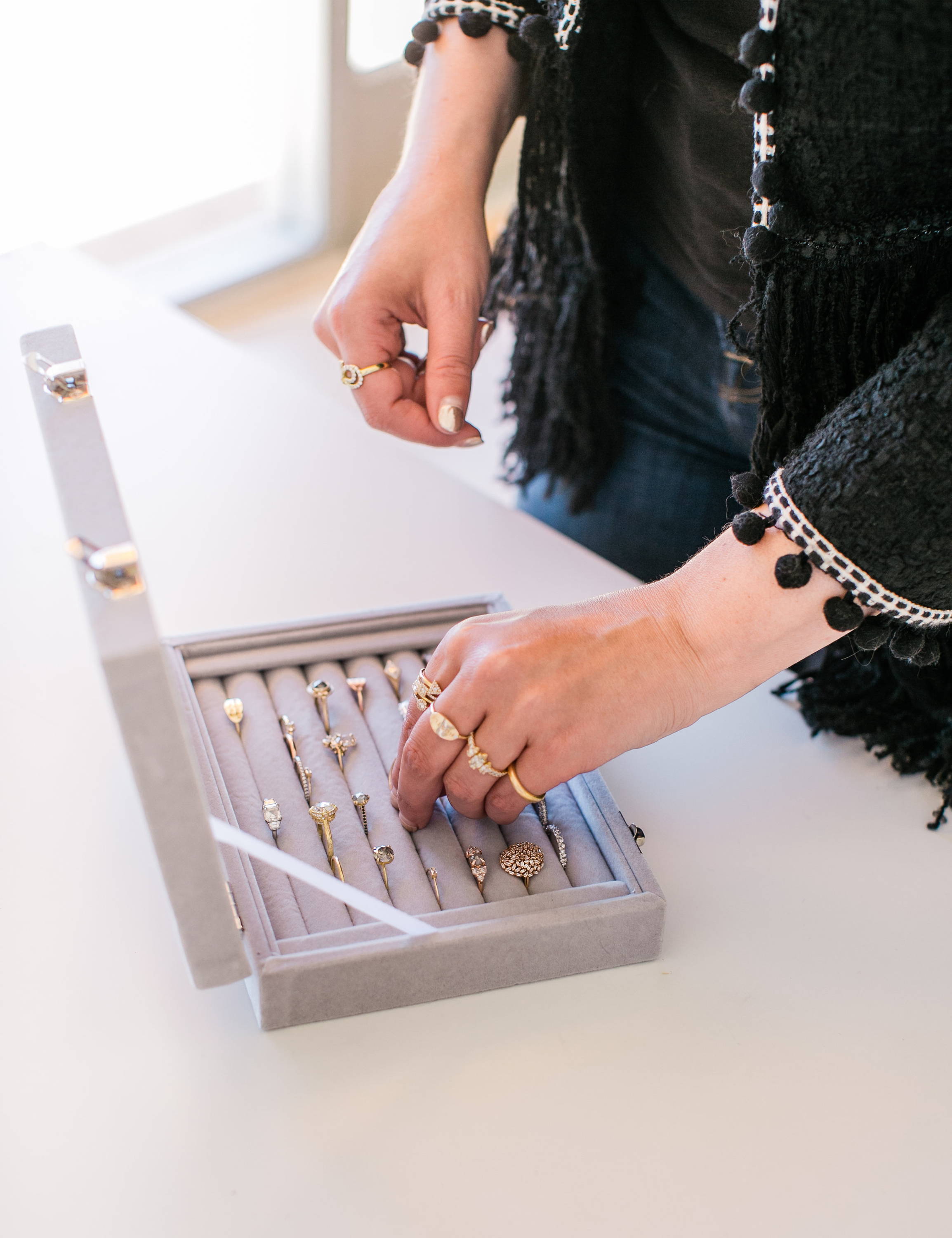 Appraisals vs GIA Reports
We get a lot of questions about GIA reports – do our rings come with one, how can you get one, and how are GIA reports different from appraisals?  
What are GIA reports? They are simply diamond grading reports. They usually grade the diamond or main stone in your ring (or other jewelry item) according to cut, carat weight, color, and clarity (the Four C's). These are most commonly done on traditional white diamonds.
What they have in common with appraisals: both GIA reports and gem appraisals provide details on the Four C's of your stone(s).
Where they differ from appraisals:
Appraisals evaluate the replacement value of a piece of jewelry – providing a legal replacement value. GIA reports do not assign a monetary value.
Appraisals look at the complete item, including the gold, the stone, and the setting. GIA reports look only at the stone(s).
Appraisals are legal documents that can be used for insurance purposes and hold up in court.
GIA reports are only done on loose stones - once a stone is set into a ring, it affects the grading and a GIA report can no longer be done unless you choose to remove the stone from the setting. Appraisals on the other hand, can be completed at any time.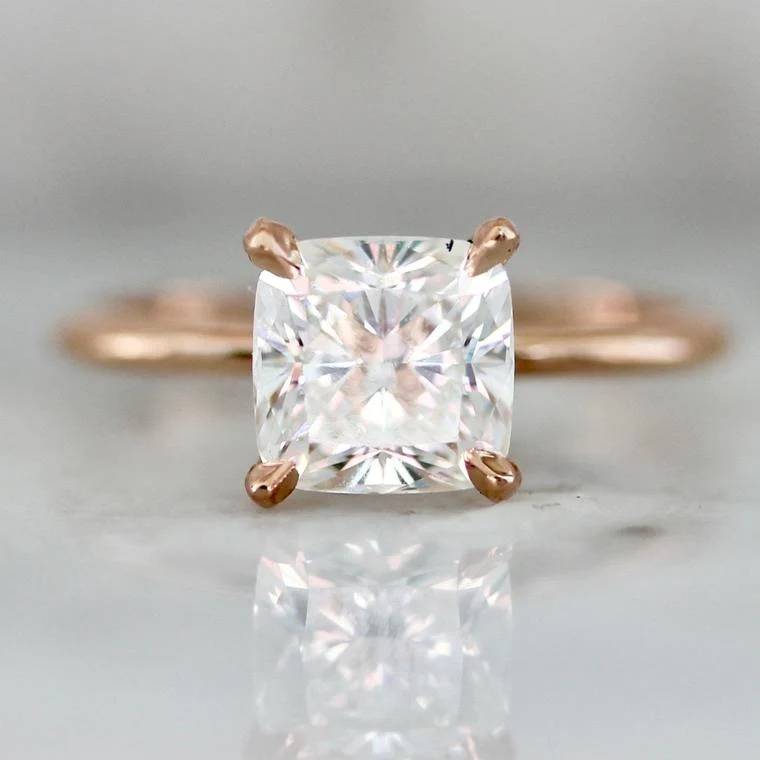 GIA Reports: when they're used
GIA reports are mainly used to evaluate clear, white traditional diamonds – to highlight any inclusions, discoloration, blemishes, or identifying markers. They can also be used for select gemstones like emeralds, rubies, and sapphires. For these high-value white diamonds and gemstones, GIA reports can be very useful to identify your stones and ensure you're getting the four c's you're paying for.
At Gem Breakfast, our focus is on truly unique, one-of-a-kind, inimitable diamonds with an avant-garde edge. Diamonds with a look that can't be recreated or manufactured.
Our excitement lies in the unique depth and never-repeating pattern of a salt & pepper diamond, the warm effervescence of a champagne diamond, the frosty illusion of an ice diamond, and the multifaceted dimension of a rose cut diamond.  
GIA at this time is not set up to evaluate some of these more alternative diamonds like salt & pepper diamonds, so for these stones, an appraisal is your best bet to verify information about the stone.
Do any Gem Breakfast pieces come with appraisals or GIA reports?
You'll find some pieces listed on Gem Breakfast with appraisals and/or GIA reports. If a piece comes with either, it will be listed on the product page. If they don't come with one, you can always request it via email.
Most our pieces however, don't automatically come with appraisals.
Why?An appraisal is an extra cost that we must build into our prices. To be ethical, the appraisal must be done by a 3rd party gemologist and we have to pay them their appraisal fee just like everyone else. Not everyone needs or wants to pay this additional fee so we think it's fairer that you make this personal choice yourself.
If the piece you love doesn't come with an appraisal and you'd like one, it can be done at any time and takes about a week to complete. Once completed, the appraisal will be emailed to you, or you may receive a hard copy in the mail.
Jewelry Appraisals in San Francisco through Gem Breakfast
We work with an extremely knowledgeable and experienced third-party Gemologist who can complete an appraisal on any piece you like. How much is a jewelry appraisal?Appraisals cost $150 and take about a week to complete.  
If you have your own appraiser in mind, or if your insurance company requires a specific appraiser, feel free to use anyone you like!